Debt Collectors Accused of Inflating Delinquent Balances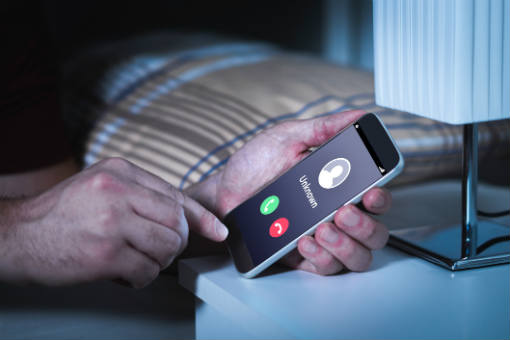 The following is provided for educational purposes only and is not intended as legal advice.
A recent case filed by the Federal Trade Commission (FTC) and the New York Attorney General has shed light on a predatory debt collection practice consumers should keep an eye out for.
"Overbiffing"
The case alleges that a debt collector based in Buffalo, NY has been engaging in "overbiffing." To put it simply, overbiffing is essentially overstating the amount due on a collection debt. In other words, these collectors are accused of inflating the Balance In Full (BIF) on collection accounts, thereby tricking consumers into paying more than what they actually owe.
According to the complaint filed by the FTC and the New York AG, the debt collection agency was well aware that they were demanding payments hundreds and even thousands of dollars over the true balance.
Abusive Collection Practices
As if attempting to overcharge consumers wasn't enough, the collection agency is also accused of several other forms of misconduct, including:
Lying about their identity
When contacting consumers, collectors allegedly claimed to be calling on behalf of the County Sheriff's Office. If the consumer asked for assistance, they were put through to an "attorney" – which of course was just another debt collector pretending to be an attorney.
Threatening immediate legal action
Consumers who hesitated to make a payment were told that they would be sued or arrested. Some consumers were even told that an officer was on the way to their home right that very minute.
Abusive phone calls
Finally, the lawsuit alleges that this particular debt collection agency violated the Fair Debt Collection Practices Act (FDCPA) in a number of ways. Specifically, they're accused of using abusive, threatening language and contacting consumers' employers and family members in an attempt to collect on the debt.
Protecting Yourself from Abusive Debt Collection Practices
Hopefully nothing like this ever happens to you, but if you do ever find yourself with a delinquent debt in collections, there are some things you can do to protect yourself.
Know your rights
The FDCPA was created to prevent abusive debt collection practices like this from occurring. Some of the key protections offered by the FDCPA mean that collectors aren't allowed to:
Call you repeatedly
Contact family members, co-workers, and employers about your debt
Call before 8am or after 9pm without permission
Use obscene language
Threaten you with false statements
Stay connected to your debt
Predatory collection agencies often prey on consumers who aren't aware of their rights and aren't fully aware of their debts. When the financial going gets rough, we sometimes stop paying attention to our debts (because it's all bad news, isn't it?), but the more you know, the less likely it is that someone will be able to take advantage of you.
Don't stop opening your mail. Keep looking at your statements and any letters you receive. Be sure you pull a copy of your credit report regularly and see what's being reported.
Knowing how much you actually owe is a great way to stay empowered and gain some much needed confidence when communicating with a debt collector.
Read more: Never Turn Your Back on an Old Debt
Submit a complaint if needed
If you feel that a debt collector has violated your rights as consumer, don't hesitate to submit a complaint to the FTC. You should also try to document everything to the best of your ability. The more you can share about a potential violation, the better.
It's important to keep in mind that most debt collection organizations follow the law and if you owe a debt, they have a legitimate right to make a (lawful) attempt to collect that debt. But just like any industry, there will always be scammers and bad actors out there, so it's always going to be in your best interests to stay alert and stay informed.
If you're currently dealing with overdue debts and aren't sure how to get back on track, consider speaking with a nonprofit debt and budget counselor. Counseling is free, confidential, and a great way to understand your options and create a plan for your next steps.