Best Prescription Discount Programs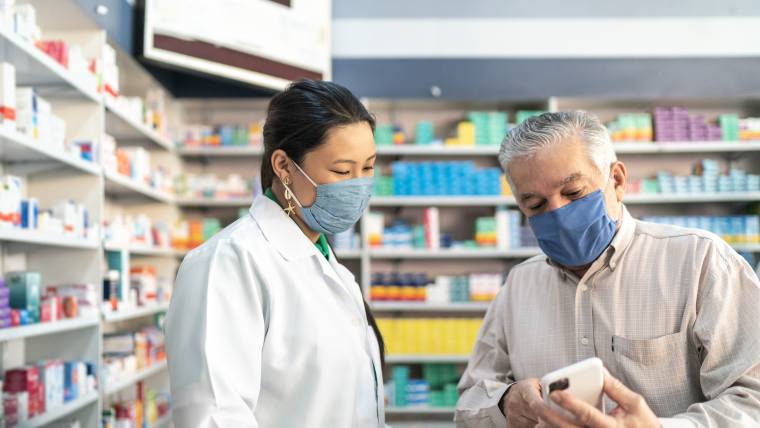 In 1960, the average amount spent on prescriptions was $90 per year. By 2017 that number was $1,205 per capita. Nearly a quarter of consumers struggle to afford their prescriptions. And it's more costly if you don't have health insurance.
To keep the costs of prescription drugs down, look toward apps and discount programs that can help you save. We're rounded up a few of our favorites:
GoodRX
GoodRx can help you save up to 80% on your prescriptions. On top of that, there are over 1,000 prescriptions for under $10. It works like so: You download the app, set up an account. Next, you search for a prescription, then check for the discounted price at nearby pharmacies.
Cost: GoodRx has a free subscription tier, and also a Gold tier. The Gold plan is $9.99 a month for individuals, and can offer a heftier discount on your prescriptions. There's also a Family plan, which is $19.99 a month. You can add up to five family members to your Family tier (and that includes friends and pets).
Easy Drug Card
Don't have health insurance? To save on out-of-pocket costs, you can find and print out an Easy Drug Card on its website. The neat part is that no sign-up is required. You can use it at over 60,000 pharmacies across the U.S. for lower medications.
Beyond prescriptions for humans, you can also search and save on medications for your pets. There is a caveat: You can't use your Easy Drug Card in tandem with your insurance card, so it's one or the other. To see what will net you the larger savings, do your homework to see what makes the most sense for your pocketbook.
Cost: Free.
ScriptSave Well Rx
ScriptSave WellRx is similar to GoodRx, as you can receive up to an 80% discount from participating pharmacies in the U.S. There are over 65,000 participating pharmacies.
As a bonus, the signup process seems a tad bit easier than GoodRx. You can receive your card by way of email, text, or download directly from the website.
Cost: Free.
Costco Member Prescription Program
If you're an existing Costco member, and you don't have health insurance, or your health plan doesn't fully cover your medications, you can save on your prescription medication through its Costco Member Prescription Program (CMPP). You can save anywhere from 2% to 40%, and you can include your pets as your dependents. That way you can save on medications for your furbabies.
Cost: Free to members. To become a Costco member, it's $60 a year, which breaks down to $5 a month.
Walgreens Prescription Savings Club
The major pharmacy chain has its own discount program for medication prescriptions. Through the Walgreens Prescription Savings Club, you can save up to 80% off the retail price on preventative, pet, and lifestyle medications. At the moment, there are approximately 9,000 locations across all 50 states. If you live near a Walgreens, you might want to sign up for discounts on your medications.
Cost: $20 per individual, $35 for a family plan.
CVS ExtraCare
CVS's discount program also includes discounts on prescription medications. When you sign up for its ExtraCare Pharmacy and Healthcare Rewards, you accrue rewards points when you purchase a subscription, receive a flu shot, sign up for prescription management services, or when you enroll another member for the program. You can earn up to $50 each year in ExtraBucks, and your balance resets at the end of the year.
Cost: Free. When you sign up, you have the choice of receiving a $5 reward in the form of either a CVS credit or a Target gift card.
Using prescription discount programs
Besides looking at discount prescription programs, here are some pointers on how to save on your prescriptions:
Compare costs. When using a prescription discount card, it might be useful to download a few different cards, or do a preliminary search for medications, the amount you might save, and which pharmacies are in the network.
After all, it doesn't make a difference if those medications aren't offered at a discount on cards you use. You'll also want to check to see if it's worthwhile to pay extra for a paid subscription. If the Gold plan for GoodRx is $6 each month, and you're only saving $7 a month on your prescriptions, then it's not worth the additional cost.
Protect your identity. If there's a prescription discount card you haven't heard about before, read up on reviews, and see if there are any customer complaints listed. And if something seems fishy, don't punch in your personal information.
The cost of healthcare will most likely only continue to rise. Looking for programs and apps to bring down the overall costs will help you stay in the green.
Need a little more money-saving advice? Check out our Ultimate Guide to Saving Money on Prescription Medications or start your free, confidential financial counseling session anytime, online or over the phone.