You Refinanced Your Student Loans and Can't Make a Payment – Now What?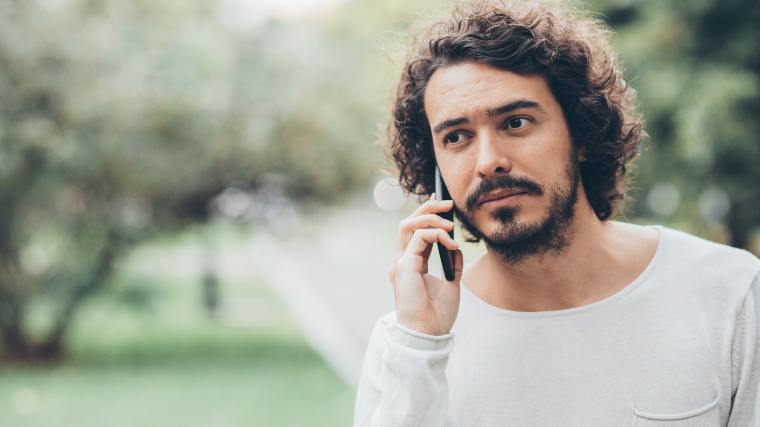 The following article is presented for informational purposes only.
Refinancing your student loans can make managing your bills easier and lower your interest rate. Ideally, you can continue making payments and will save money overall. But there's a downside as well.
When you refinance your student loans, you're replacing your current loans with a new private student loan. Generally, private student loans don't offer as lenient repayment plans or programs as federal student loans. As a result, you may have fewer options if you can't afford your monthly payment.
However, there are several steps you could take if you're having trouble making payments.
Contact your loan servicer right away
The first thing you may want to do is contact your loan servicer (the company you send your payment to each month). This may be the same company you refinanced your loans with, but some student loan refinancers work with a third-party loan servicer.
You may want to reach out to your servicer as soon as you foresee trouble — before your payment is late. Ideally, you can work something out and can avoid missing the bill's due date.
Paying late could lead to additional fees and loss of interest rate discounts. Late payments can also be reported to the credit bureaus and hurt your credit scores, which may affect your ability to get approved for other loans or credit cards later.
Ask about hardship options
Private student loan lenders and servicers may not guarantee borrowers assistance, but many do offer some forms of help. The programs and policies can vary depending on the company, but the two most common options are:
Forbearance
You may be able to temporarily stop making payments during a period of financial hardship, such as after losing a job or a medical emergency, by placing your loan into forbearance. There's generally a limit to how long your loan can be in forbearance, such as two, six, or 12 months. You may be able to reapply for forbearance, but some lenders also cap how long your loan can be in forbearance in total.
Deferment
Like forbearance, you can temporarily stop making payments while your loan is in deferment. However, you generally have to be in school, on active military duty, working at a public service organization, or be enrolled in a medical residency program to qualify for loan deferment.
Some lenders may have other options as well, such as temporarily lowering your minimum payment for the loan. Or, putting your loan into forbearance and offering free career counseling if you lost your job.
One note of caution about the hardship options. Temporarily reducing or stopping your student loan payments could be a good option for those who are having trouble affording payments. However, your student loan may continue to accrue interest, and your loan balance could grow during these periods. Getting back on schedule with full payments as soon as possible could help limit the long-term cost.
Beware of student loan scams
Unfortunately, scammers often prey on people who are in a hard spot, and this is true in the student loan industry as well. In October 2017, the Federal Trade Commission announced "Operation Game of Loans," a coordinated initiative between federal and state law enforcement agencies to crackdown on student loan-related scams.
Common scams include promises of student loan forgiveness, lower monthly payments, and reduced interest rates. The scammers may ask for up-front payments, which could be illegal, and claim to work with the U.S. Department of Education.
Working directly with your student loan servicer, rather than a third-party, could be a good idea. However, if you want help managing your student loans, there are professionals who offer legitimate assistance. Attorneys who specialize in student loan cases and student loan counselors can use their expertise to explain your options and the pros and cons of each.
Work with a professional student loan counselor
If you're looking for objective assistance with your student loans, a trained student loan counselor can help you review your options and get you connected to additional resources. The counselor will take a comprehensive look at your finances, provide guidance on federal and private student loans, and offer recommendations based on your unique situation.
Prefer to connect online? MMI offers self-guided, online student loan counseling. Begin any time!