What's a reasonable amount to spend on lunch every day?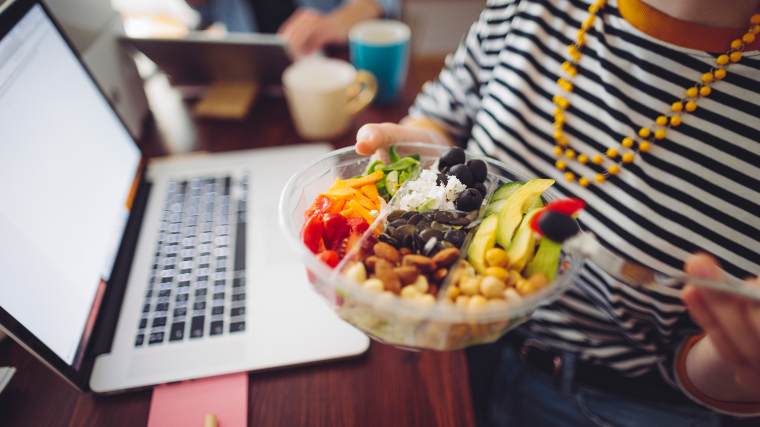 Packing your lunch every day can be time consuming; running out to pick something up is much quicker and gives you the opportunity to get out of the office. But eating out every day gets expensive. You may be wondering if it's worth it or if you should start brown bagging it.
What's a reasonable amount to spend on lunch?
According to a 2015 survey, Americans spend an average of $20 per week eating out for lunch, which adds up to $1,043 per year. Of course, that number doesn't include takeout or meals from home. All told, we spend a little over $50 a week on lunch, or a shade under $3,000 for the year. Is it worth it?
A deli sandwich averages about $6, but you could make that same sandwich at home for about $2 to $3. Let's look at the full picture though. Go to the deli and spend $6 on a sandwich, add a bag of chips and a drink, maybe a cookie or brownie, and you've easily spent $10 to $12. Buy a loaf of bread or bag of rolls, a package of lunch meat, a head of lettuce and/or a tomato, a bag of chips, bake cookies at home and pack a bottle of water, you can expect a week's worth of lunches to cost $10 or less. That's a big difference! $50 a week at the deli or $10 a week at home.
Brown bagging your lunch is also a great way to use leftovers instead of wasting food. That spaghetti dinner from last can easily be reheated for a great lunch today. Rotisserie chicken can be repurposed into chicken salad.
What does your budget say?
Deciding whether or not to pack lunch or eat out is a personal decision, but your budget should definitely play a factor. If you plan on eating out, even just 1 or 2 days a week, make sure you budget for it. Packing lunches also needs to be budgeted in your grocery expenses and should be planned for in your meal plan. If you're not sure how much you're spending either way, track it for a week or two then add it into your budget and see how much it changes your spending. If you're spending $10 a day at the deli, that adds up to $2,600 a year! But packing lunches for $10 a week is only $520 a year. You can probably find a lot of better things to do with that extra $2,080 per year.
Before making the leap to packing lunch every day, it's also important to consider how much time it takes compared to how much time it takes to pick up lunch at the deli or drive-thru. How much is your time worth? Do you have time to get away from the office or are you a "lunch-at-my-desk" eater?
You might find that a compromise works best. 3 or 4 days a week, pack lunch with leftovers or a sandwich; the other 1 to 2 days a week, get out of the office for an inexpensive lunch. And maybe once or twice a month, splurge on lunch at a restaurant with your co-workers. The important thing to do is find a balance that works for both your budget and your time.
If you need a little extra help making your food budget stretch, check out our in-depth, pain-free guide to reducing your food spending!