What Causes a Credit Card to Stop Working?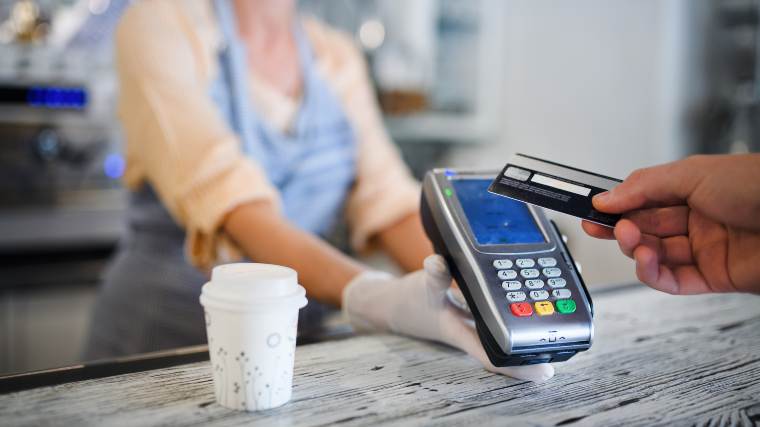 There are few feelings quite like the anxiety of going to make a purchase in a busy store and discovering that your credit or debit card doesn't seem to be working anymore.
Credit card technology has taken a leap forward in the past decade-plus, with new features that make transactions faster and safer. But that doesn't mean your cards won't fail you at the most inconvenient time.
So why do credit and debit cards stop working? There are two big picture reasons: there's something wrong with the card, or there's something potentially wrong with your account.
Reasons your credit card may malfunction
Most credit cards these days come equipped with at least two mechanisms to complete your transaction: the classic magnetic strips and the more recent computer chips. On top of that, many cards now offer contactless payment through an antenna connected to that computer chip.
Which means that if one option isn't working, you may be able to try a different method with the same card.
Still, if you'd rather not risk it either way, here are some of the most common reasons why a card may malfunction.
Exposure to strong magnets
The magnetic strip on your credit card doesn't play well with other magnets, although it takes a fairly strong magnet to actually cause your card to stop working. Bringing your card into a room where an MRI machine is operating could do it, for instance.
To be safe, limit your cards exposure to magnets and magnetic devices.
The magnetic strip is scratched
This is likely the most common physical reason for a credit card to stop working. If the magnetic strip gets roughed up enough it may eventually become unreadable.
Be gentle with your plastic and try to keep your cards together in a wallet or money clip.
The card is dirty
If enough dirt or debris gets between your card's strip or chip, the card reader may not be able to process the transaction. Luckily, this is the easiest one to remedy – you can wipe the card down with a clean cloth, or even use adhesive tape to pull off offending particles. While soap and water probably won't ruin the card, it's better to keep your card dry and soap-free.
The card is damaged
It takes a lot to make the chip in your credit card stop working, but bending, cutting, crushing, or otherwise mangling your card will do the job. Most modern credit cards can survive years of normal wear and tear, but we all have our limits. Extended exposure to water (particularly salt water) can cause your card to stop working, too.
There's something wrong with the reader
Sometimes it's not your card's fault! There may be an issue with the card reader at the store. There may be an issue with the system tasked with authorizing and process the payment. Or you may be inserting your card incorrectly. More times than not, a card failure can be resolved by just trying again, or swiping instead of dipping.
Reasons your account may not be working
Sometimes the card itself is fine – it's the account at the other end that's got an issue. Here are the most common reasons your card isn't working (that aren't the card's fault):
Your creditor suspects fraud
A creditor may temporary freeze your account if there's been enough "suspicious" activity to warrant a closer look. This usually means transactions in strange places, at strange frequencies, or for strange amounts. Basically, if the card issuer has reason to suspect that you're not the one using the card, they may put it on lockdown until they make contact with you to confirm whether or not the transactions are legit.
Your card needs to be replaced
Creditors will send a new card when the old one expires, or if the old one was lost or compromised. If you're trying to use a card that's expired or one that's been replaced, it likely won't work.
Conversely, your new card won't work until you activate it, which is another reason your card may not be working.
The billing information doesn't match
Many transactions, particularly online ones, require more info than just your card number. If the information on file with your credit card doesn't match the info you provided, the transaction won't go through. If you've moved recently, make sure to update your address on all of your financial accounts. The wrong ZIP code is a pretty common reason why transactions sometimes don't go through.
Your account is maxed out
Many credit and debit accounts provide a little wiggle room for going above and beyond your credit limit/available balance (at a premium to you), but if there's not enough money or available credit to cover the transaction, it likely won't go through.
If a maxed out account is the reason your card is getting rejected, you'd benefit greatly from talking to a credit counselor. They can help you get a grip on your spending and set up a repayment plan that fits your budget. Plus, counseling is free and available 24/7!