How to Survive the Holidays When You Have Nothing Saved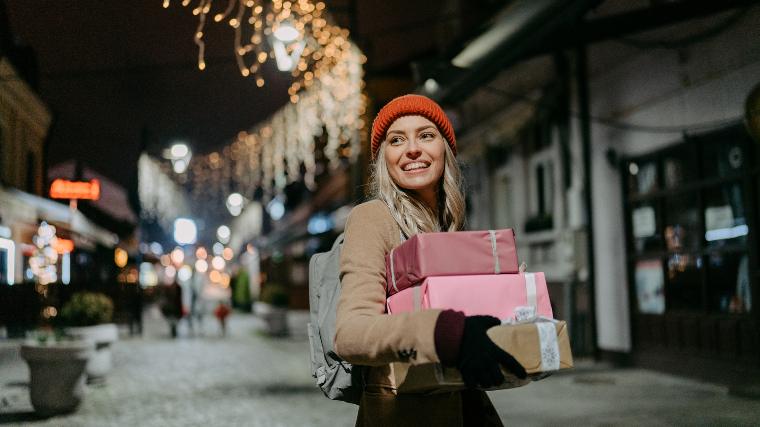 The gift giving season is in full-swing, and so is the spending season. The holidays are, for most people, the most expensive time of the year. With a long list of friends and family that you want to give gifts to, your budget may have reached its breaking point. Or maybe you weren't able to save enough before the season started to buy all the gifts you want to give.
So, what do you do if you still have gifts to give, but nothing saved to buy them with? Don't despair, there are still plenty of options that are either very inexpensive or completely free, as well as a couple of ideas for earning quick cash.
Earn Extra Cash
Declutter and Sell
Clean out your closet, attic, garage, and any other area you use for storage and sell any useful or valuable items you don't need or want. You can sell online, through eBay, Amazon, Craig's List, or a local Facebook Group, or have a yard sale. Try to make some quick cash off things you don't need or use anymore.
Read more: A Guide to Selling Your Unwanted Gifts
Do a Task
There are plenty of services you can offer to earn some quick cash. Sign up with Uber or Lyft. Offer to shovel snow, rake leaves, or walk dogs in your neighborhood. Or offer to run errands and help people with their holiday shopping and/or gift-wrapping needs.
Read more: How to Grab Your Piece of the Sharing Economy
Free Gift Options
Regift
If you have a gift that someone else gave you and you know you'll never use it, regift it to someone who will. Look around your home for items that have never been used that will make good gifts and decide who might enjoy them more than you.
Read more: Seven Simple Rules for Regifting
Give the Gift of You
Offering a helping hand and quality time is so much better than anything you can buy. Make your own gift coupons for "I'll Cook Dinner for You", "I'll Run Your Errands for a Week", or "I'll Massage Your Feet After a Long Day of Work."
Inexpensive Gift Options
Personalized Coffee Mug
Head to your local Dollar Store and get some plain white mugs. Then get yourself a paint marker from your local craft store. Design your own mugs to give as gifts, you can find plenty of tutorials on YouTube and Pinterest. You can fill your mug with small treats you bake yourself, tea bags, a holiday blend of coffee, or a small plant.
DIY Spa Gifts
Sugar scrubs and lip balms are easy to make and the ingredients are inexpensive. You may even have what you need for a sugar scrub already in your pantry; granulated sugar, olive oil, and an essential oil is all you need. You can package it in a small mason jar tied with a holiday ribbon.
Homemade Treats
Are you known for your brownies or holiday cookies? If so, bake up a batch to give as a gift. Choose recipes that make large batches with only a few ingredients to make your dollar go further.
Holiday gift giving is not about how much money you spend, but the thought you put behind your gifts. As long as you give a gift that you know the recipient will love, it doesn't matter how much it cost.
Ready to start building your next egg for future holidays? Work with one of our financial experts to create a spending plan that meets all of your goals. Sessions are free, confidential, and available 24/7.