Navigating Unemployment When Your Skills Aren't In Demand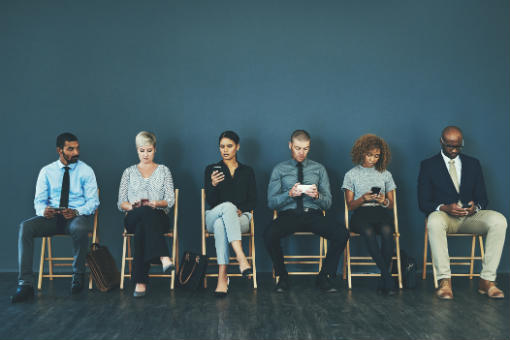 The following is presented for informational purposes only. MMI is not affiliated with any of the services mentioned in this article.
Losing a job is always difficult, but if your skills are no longer in demand, it can make your job search even more challenging. With the growth of technology, the types of employment opportunities available have changed drastically. If you don't have the skills needed to qualify for these new jobs, it can be difficult to find your next position.
When your job skills aren't in demand anymore, there are a few things you can do to help you get back to work.
Think Outside the Box
Most jobs require skills that aren't the primary purpose of your job description. For instance, many sales people also need marketing skills in order to be successful even though "marketing" isn't in their job description. Give some thought to the other tasks you did that weren't in your main job description. Did you have people working under you? That's management. Did you have to run numbers and be responsible for a budget for your department? That's accounting. Did you have to write letters, schedule employees, and manage invoices? That's office management. Get creative. There are probably several things you did in your day-to-day activities that weren't part of your official job description.
Learn New Skills
Take your experience and job skills to a new level by expanding on what you already know or learning something new. For instance, Coursera offers an online course from The University of London called The Manager's Toolkit: A Practical Guide to Managing People at Work. It's completely online, can be completed in about 20 hours, and the cost is only $49. You'll have a new skill that is in-demand.
Update Your Resume
Now that you have some idea of your other job skills, you need to update your resume to reflect these skills. If you're not sure how to do this or how to make your resume stand out, hire a professional to write one for you or take the free online class offered by Skillshare on How to Get a Job: A Step-by-Step Guide. Resumes and cover letters are covered in this course along with great interview tips and advice to help you be current in the job market.
Go Online
It's time to get your updated resume online where employers can see it. If you're not already on LinkedIn, you need to join and create a profile. Human Resource managers and headhunters are always searching for good people there. Once your profile is updated, start making connections with people that are within the companies you want to work for and join job seeker groups. If you're not sure how to use it, take a free course from Udemy called Get Hired: Launch Your Stand-Out Resume & LinkedIn Profile.
Start Your Second Act
If all else fails, it may be time to finally take actions on those dreams that have been at the back of your mind for years about some kind of business you've always wanted to start. There are so many ways to make money both on and offline these days, you may decide that a traditional job is not what you want anymore. Follow your heart.
Just because your current skills aren't in demand anymore doesn't mean you aren't. Learn something new, follow your dreams, and create a future that will make you happy.