Major Debt Collection Changes Coming in 2021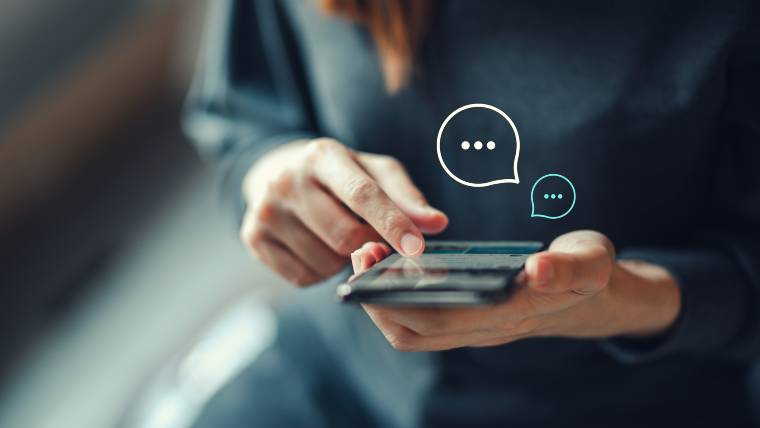 The following is provided for informational purposes only and is not intended as legal advice.
Back in 2019, we wrote that big changes could be coming for debt collection rules and regulations. Two years later, those rules have been finalized and are set to go into effect on November 30, 2021.
For a quick refresher, the new rules are basically updates to the Fair Debt Collection Practices Act (FDCPA), which sets guidelines for how debt collectors can behave when attempting to collect a debt from consumers. The FDCPA is over four decades old at this point, so an update was arguably overdue.
The Consumer Financial Protection Bureau (CFPB) has actually been working on this update for over five years now. The rule changes are an attempt to modernize the FDCPA and better account for how consumers and creditors communicate in the 2020s.
Here's how these changes will impact you and the process of debt collection.
Stricter limits on collection calls
The core rules of the FDCPA remain in place. That means debt collectors still can't:
Call before 8am or after 9pm (local time)
Threaten or harass you
Tell your friends or family about your debt
Contact you at work (after you've asked them not to)
One issue the text of the original FDCPA didn't cover was how often a creditor could call you. This new rule sets hard limit of one call per day. However, if the collector actually talks to you, they can't call again for at least seven days.
On top of that, you'll no longer have to send a letter to request that collectors stop calling you. You can make that request on the phone and collectors will now be obligated to stop trying to contact you that way.
Collectors will be allowed to text, email, and DM you
The only two communication methods mentioned in the original FDCPA are phone calls and letters, and it's fair to say that both methods have fallen out of favor with many (if not most) consumers in recent years.
The new rules provide guidelines for collectors contacting you through text message, email, and social media. There are two basic requirements for collectors using these communication methods:
Like with phone calls, they need to keep their outreach to reasonable hours (8am to 9pm); and
Every text, email, and DM needs to include instructions on how to opt out of receiving future communications through that method.
It's important to note that "social media" is limited to private communications. They aren't allowed to Tweet at you or post about you on Facebook. Only direct, non-public messages are permitted.
Validating debts is going to be a lot simpler
Perhaps the most consumer-friendly change is the new requirement that collectors need to provide validation of the debt in question either at the point of first contact, or within five days after the first contact.
Prior to this rule change, if you wanted clear details on where the debt came from and an itemized breakdown of the charges, you'd have to request this validation yourself and collectors would have 30 days to comply. Now the onus will be on collectors to provide this information upfront and in an easy-to-understand format.
Collectors can't report on a debt before contacting the consumer
There's good news on the credit report front. Collectors will now be prohibited from reporting on a collection debt to the credit bureaus until they've:
Spoken to the consumer in person or over the phone about the debt; or
Sent the consumer a message about the debt through mail or email.
If the collector is reaching out via letter or email, they have to wait a reasonable amount of time (14 days seems to be the guideline) to ensure that the message was delivered.
This gives consumers a fair chance to deal with a collection debt before it hits their credit report.
Collectors can't sue for expired debts
Debts don't really "expire," but each state does maintain statutes of limitations that spell out how long a creditor has to take legal action to collect an unpaid debt. Once that statute of limitations has passed (which can be anywhere from three to ten years, depending on where you live), the creditor or collector may still try to sue you, but if you can prove that the statute of limitations have passed, you'll almost certainly win the case.
Of course, many consumers don't know this, which some collectors may use to their advantage by using threats of a lawsuit to coerce the consumer into making a payment.
The new rules of the FDCPA explicitly prohibit collectors from threatening to sue on debts where the statute of limitations has passed (these are referred to as "time-barred" debts).
Two major drawbacks to these new rules
While these changes are largely consumer-friendly and should improve many elements of the debt collection process, there are two big drawbacks.
First, while it's nice to be able to pick and choose your preferred method of communication (particularly if you're interested in working with the collection company), things could get hectic and frustrating fast with collectors on the phone, in your DMs, in your inbox, in your texts, and on and on.
Conspicuously absent in these new rules is a limit to how often collectors can text, email, and DM you. Unlike phone calls, there is no one-a-day cap on messages sent through these other methods. Your only protection is to opt out, but there's no universal opt out. You'll need to opt out of each source individually.
Second, the increase in digital communication is almost certainly going to come with an increase in scams. You'll need to be on alert to separate the real collectors from the fakes, which will likely just add to the already overwhelming amount of noise.
If you're concerned about debts in collection or debts heading toward collection, this is a great time to get help and make the calls stop. Talk to a debt specialist at MMI to see if a debt management plan is a good fit for your situation.