Low-Cost Ways to Stay Socially Healthy During a Quarantine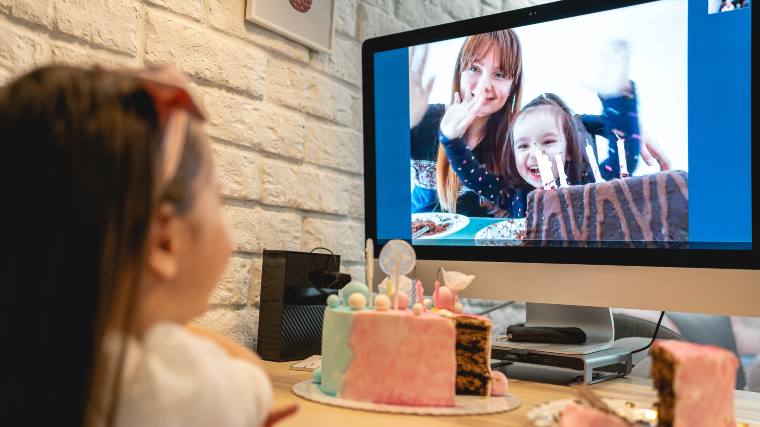 While some states begin preparing to re-open businesses and roll back shelter-in-place orders, many of us are going to remain in lockdown for the foreseeable future. After weeks of isolation, and with no clear end in sight, it's perfectly natural if you're starting to suffer from the mental strain of being homebound.
While we're all pining for some sense of normalcy, it won't be hard to return to our normal patterns any time soon. And unfortunately, neglecting our social needs could lead to serious repercussions: feelings of loneliness and frustration, and other mental health issues such as boredom, depression, and anxiety.
So how can we stay socially healthy in isolation? Here are some low-cost ways to stay active and have our social needs met during the quarantine:
Schedule in Social Time
There are plenty of budget-friendly ways to enjoy social time. If you live with roommates, your partner or family, carve out time to enjoy a puzzle or round of board games, or to play music together. Of course, if you cohabitate with high-risk populations, such as those over the age of 65 and folks with pre-existing health conditions, you'll want to definitely maintain social distancing and practice proper hygiene and precautionary measures.
If you live alone or would like to connect with those that live elsewhere, schedule in social time on digital platforms. For instance, schedule a social meetup on free video-chatting apps and meeting platforms such as Skype, Zoom, or Houseparty. FYI: Houseparty has partnered with Epic Games to play games such as Quick Draw and Trivia with family and friends. As mentioned, it's absolutely free.
For family members who might not be as tech-savvy, you could schedule some quality one-on-one phone time or squeeze in a Facetime chat. So that it doesn't interrupt your daily routine and other tasks, you can book social time during periods when you normally would hang out with loved ones, like during the evenings and weekends.
Be Honest With Your Social Needs
If you lean toward being introverted, you might get a case of being oversocialized. How is that possible? Well, you might be bombarded with requests to hang out. New phrases such as "having a zoomy day" or "zoomed out" might come out of the pandemic.
Those who might be overwhelmed with online hangout invites, don't be afraid to turn down an invite. Just because you're mostly home doesn't mean that you're available. There's certainly a difference. It's perfectly okay to politely decline and express that you prefer to lay low for the evening.
If you need to be on a lot of video conference calls for work and need time to recharge, you might limit your social time or stagger them. For instance, as an introvert, I prefer to do fewer than two meetings or phone calls a day. Beyond that, I start to hit a wall.
Make the Most of Your Space
Depending on your living arrangement and where you live, you might be cooped up indoors for most of the day or share tight quarters with family or roommates. And if you're working from home and so are other co-habitants, you could feel stifled and suffer from pent-up energy.
Consider partitioning your space so that you have a specific area just to work. And if possible, set up work from home stations in separate areas. You'll also want to be sure to communicate your working hours and boundaries to others. For instance, just because you now work at the kitchen table doesn't give your partner liberties to park themselves next to you and complain about their co-workers.
Besides setting up designated spaces for work from home stations, to break up your days use different areas of your home for different purposes. You can have a designated space to work out, another for creative projects, and another to read or play video games. That might help you stick to a routine and offer a bit of space from those you live with.
And if you need time alone, don't be afraid to ask for it. For instance, set quiet time hours. On the flip side, designate social hours if you feel like you're under-socialized.
Avoid the Comparison Trap
Staying connected with friends, family, and peers is healthy - comparing your "quarantine output" with anyone else is generally pretty unhealthy and unfair to yourself.
We've all heard the stories of the 3rd grade classmate who finally finished their novel and the cousin who started an heirloom tomato garden. Some people are thriving in their environment and some people have successfully cashed in on their free time and/or inability to leave the house. But that's not everyone. It's not even most people. Most of us are just trying to do the best we can and make it through all of this terrifying weirdness.
So when you're Zooming with your parents, don't feel bad if your big update is that you reorganized your Blu-rays. It's not a competition and you aren't losing anything if you're just trying to get by.
Engage With Your Community
Besides social apps and video hangout platforms, think of ways you can engage with your community. If you are healthy and practice safety, you could volunteer at a local food bank, or help a senior in your neighborhood buy groceries.
Prefer to stay indoors? Create themed meetups or events on Instagram live around your interests. If you're a meditation ninja, schedule a mindfulness meetup online. Or if you would like to offer others resources or advice during these uncertain times, create an "ask me anything" thread on an online forum such as Reddit or via Instagram Stories.
While it's certainly tough to get your social needs met during the quarantine, with a bit of ingenuity you can certainly maneuver your way to a healthy state. If you would like help during the coronavirus pandemic, MMI is here for you. We have a number of online resources to help you financially and beyond. Want to speak to a human? You can talk to our team of accredited counselors.