What to Know About Getting a Loan if You're Unemployed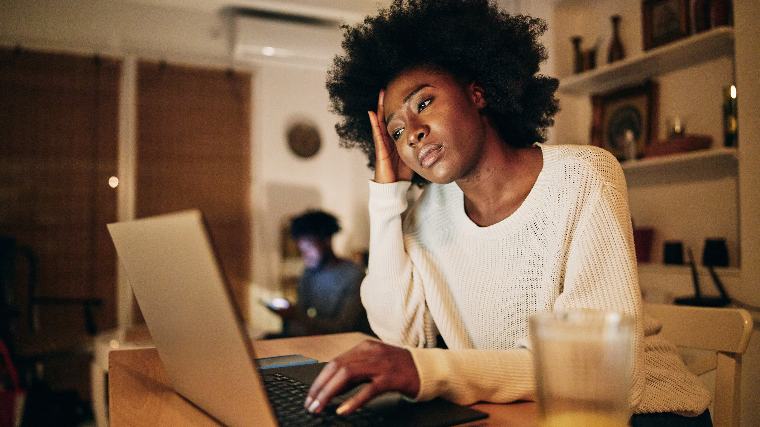 If you were recently laid off or lost your job for another reason, you may be wondering how you're going to make ends meet. Navigating a job loss can be scary and stressful, and figuring out how to pay next month's bills is also worrying. In fact, it's normal to feel anxiety and fear. You may also be wondering about taking out a loan to cover your expenses.
Applying for a Personal Loan
To apply for a personal loan, you'll typically need to provide information about your finances, and, most importantly, information about your income. The loan company will also expect you to submit to a credit report pull. The lender will review your information to determine whether or not you qualify for the loan.
What if I'm Unemployed?
Getting a loan when you're unemployed is tricky to do and may not be possible. The number one criterion that lenders consider when they evaluate your loan application is your ability to pay the loan back on time. If you don't have an income, you are an extremely risky bet, and you're likely to be turned down. That makes traditional lenders, like a bank or a credit union, an unlikely option for a personal loan.
However, it still may be possible to get a personal loan. If you have excellent credit and some source of income, such as child support, alimony, disability, rental income, or something else, you may still have a chance.
But if you have no income at all, you may be limited to using your property as collateral to obtain a loan. That means you may be limited to title loans or pawn loans. With a title loan, you're using your car's title as collateral. With a pawn loan, the item of value you offer the pawn shop, like jewelry or electronics, serves as collateral for the loan. In both scenarios, failing to repay the debt in the required amount of time can result in you losing your property. Both types of loans are extremely risky.
What About Payday Loans?
Payday loans (also known as fast cash loans) are not a good option if you're unemployed. These are loans structured to be paid back on your next payday. Even though lenders might not check your credit, they'll still typically want proof that you have a source of income.
If you're unemployed, you likely won't qualify for a payday loan. If you do somehow receive a payday loan despite not having a steady source of income, the terms will almost certainly not be favorable.
It's important to understand that these loans need to be repaid quickly to avoid rolling over and adding extremely costly interest charges. If you're unemployed, you should avoid payday loans as they can spiral into high-cost interest you can't afford.
What Else Can I Do?
The bottom line is that taking out a loan while you're unemployed is nearly impossible. If you have savings, now is the time to fall back on those funds. That includes using retirement savings, though you should evaluate the risks of depleting or borrowing against your retirement. The next best option is to use your credit card if you have one. It's better to use your available credit limit than to try to get funds through a loan. Using a credit card may also be preferable to tapping your retirement account.
It may not feel helpful to hear this in the moment, but it's always a good idea to prepare for rainy days when times are good. Once you're re-employed, build your savings, work on building your credit score, and open a credit card or two with favorable terms and sizable credit limits. Even if you don't like using credit when you're stuck, having available credit is a better option than taking a loan in a financial emergency.
For right now, if you're trying to make ends meet without a job, MMI offers unemployment resources to help you. We would be happy to discuss your budgeting changes to make it through these difficult times. Once you have a new job, if you've accumulated debt during your unemployment, we can help you accelerate your debt repayment with a debt management plan. Reach out if you'd like help.