Is Bad Credit a Dating Red Flag?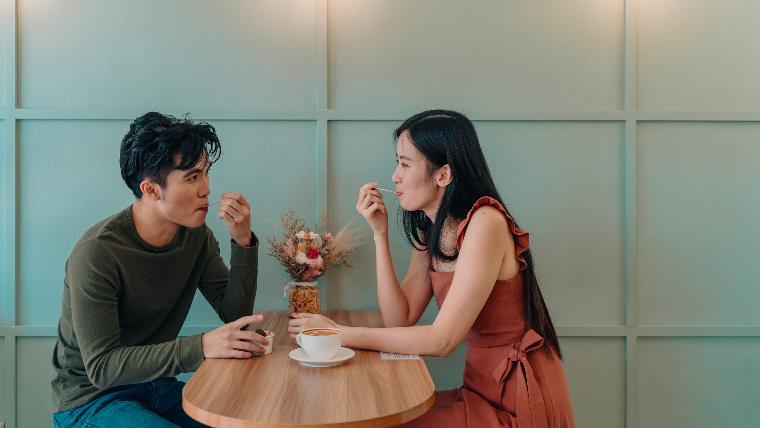 Every few years a new survey or study comes out to highlight the correlation between a person's credit and how datable they are — we're told that a high score may make you more appealing than a fancy job title or nice car. Or having similar scores might lead to longer-lasting relationships.
While the implied message (financial responsibility is attractive) certainly has some validity, credit scores aren't necessarily the best measure and you shouldn't write off someone who has a low score without, at least, understanding the circumstances.
Bad Credit Might Just Be Bad Luck
If you've never run into credit trouble, you may be tempted to think that poor credit comes from a lack of responsibility. Someone took out a loan or swiped their credit card too often and then couldn't afford all their bills. Or, perhaps they forgot about or actively decided not to make a payment.
Overspending and lack of budgeting can certainly put you in a tricky position where one slip-up or lack of self-control can lead you to miss payments. But it's not that straightforward for everyone, and bad credit can also be the result of one or more unfortunate events.
Losing a job, having hours cut, or the double-whammy of a medical emergency that leaves you with big bills and unable to work can quickly lead to missed payments. And when you have to choose between essential expenses or making a credit card or student loan payment, the necessary expenses may have to come first.
It's not even an irresponsible decision in some cases. After all, putting food on the table for yourself and your family is more important than a credit card company getting its $35 minimum payment. And it's going to be hard to look for work or recover from an injury if your utilities get shut off.
Credit Scores Don't Tell the Whole Story
Credit scores don't measure a person's financial knowledge or potential. And don't assume someone with a perfect score is swimming in money, as income and bank account balances don't have any impact on your credit scores.
Most FICO and VantageScore credit scores are created to measure one, specific thing — the likelihood that someone will fall 90-plus days behind on a payment. You may want to infer something else from a low or high score, but it's really not designed for any other purposes.
Also, recognize that people change and negative marks can stick on your credit report for seven to 10 years. They may have learned from a mistake and manage their finances differently now, even if their credit is still recovering.
Financial Compatibility Is More Important Than Credit Score
If you're concerned about a potential date's or partner's credit score, ask yourself what's the underlying reason for that concern.
Perhaps you're worried that the person spends money frivolously or doesn't follow through on their commitments. These can be important traits to know about someone if you're looking for a serious relationship, but try to find clues from their behavior today rather than their credit history.
Also, once you get to the point where you feel comfortable, you could start having discussions about finances. You don't need to get into the details about how much each person makes, owes, or credit scores, but you can discuss what you like to save for and how you enjoy spending money. The answers can offer insight into the person's hopes and dreams for the future, along with their personal financial management style.
There's Always Room to Grow
You may also find yourself wanting to jump in fully, in spite of what you once saw as a red flag — such as late-night impulse shopping. Or, perhaps you're the one with a habit or credit score that others may see as red flags. Fear not. Credit, finances, and attitudes toward money can change, especially when you're willing to put in time and effort.
Sometimes, the right partner can even offer a helping hand. Other times, a significant other is the last person you'll listen to when it comes to a certain type of advice. In either case, working with a certified nonprofit credit counselor might be a good place to start.
If you're concerned about your credit, debt, or monthly spending, don't hesitate to get the help you deserve. Start your free financial analysis online at any time.
"Just had one of those aha moments where, you know, I can't live like this. The emotional and mental turmoil and that horrible feeling in your gut, you know, that you just can't, this is not sustainable."

Hear how MMI client Annette came to realize she needed help and repaid $20,000 in credit card debt.