How to Win Your Post-Holiday Shopping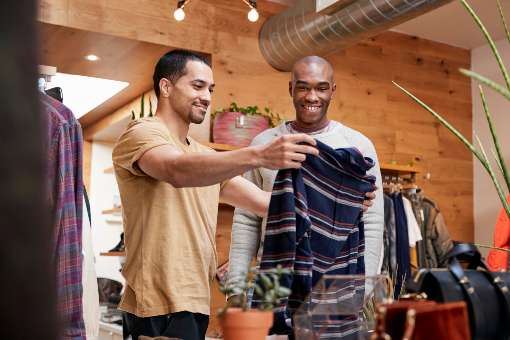 The holidays are over, the gifts are all bought and given to friends and family, now the post-holiday shopping deals begin. Some people love shopping after the holidays because, often times, the deals are better. Stores have too much merchandise left over that they need to move so they offer deep discounts to get it out.
If you're a post-holiday shopper, this is your favorite shopping time of the year. In fact, many people start shopping for next holiday season! But how do you make sure you get the best deals possible so that you can win your post-holiday shopping?
Make a List
Shopping with a list, and a budget, helps keep you from making impulse purchases. Just like making a list for your holiday shopping, you need one for post-holiday shopping. What do you hope to find? What do you need? Are you already planning for next year's holiday season or possibly birthday gifts throughout the year? If so, know who you're buying for and what you'd like to find for them.
Read more: How to Curb Your Impulse Spending in Three Steps
Choose Stores Wisely
Instead of driving all over town, choose the stores that will give you the best prices for the best quality. Department store clearance sections offer amazing savings for quality merchandise. And you can shop for the whole family in one spot. Stores like Kohl's and Macy's also offer coupons that can be used on your already discounted merchandise, making it a better deal.
Look for Winter Items
Clothing stores are starting to plan for their spring and summer merchandise, so winter merchandise is being put on sale. This is a great time to buy winter outerwear, boots, and sweaters. Retailers need to get them out of their stores to make room for warm weather clothes.
Return/Exchange Wisely
Retailers are counting on the fact that you'll be returning or exchanging some of your gifts and they'll use this opportunity to sell you other merchandise. Stay focused on your list and don't allow yourself to be tempted by their extra offers. If you can return online for free, that's your best option to avoid the impulse purchase temptation altogether.
Beware of Deals
Many "limited time" or "today only" deals will be popping up. If they're sales you don't need, stay away. The "buy-two-get-one-deals" are tricky, too. You're likely to spend an additional $25 or more in order to get your deal. Shop only for what you need and leave the rest behind.
Read more: Holiday Deals that Aren't Really Deals at All
Stock Up on Holiday Items
The post-holiday season is the absolute best time of year to stock up on wrapping paper, gift bags, cards, and holiday décor. Many stores are offering it for 70-80 percent off the regular price. If you have a place to store it until next year, this is the best time to buy.
You can easily win your post-holiday shopping with a little planning, avoiding temptation, and hitting the stores that will give you the most for your money.