How to Avoid a Student Loan Scam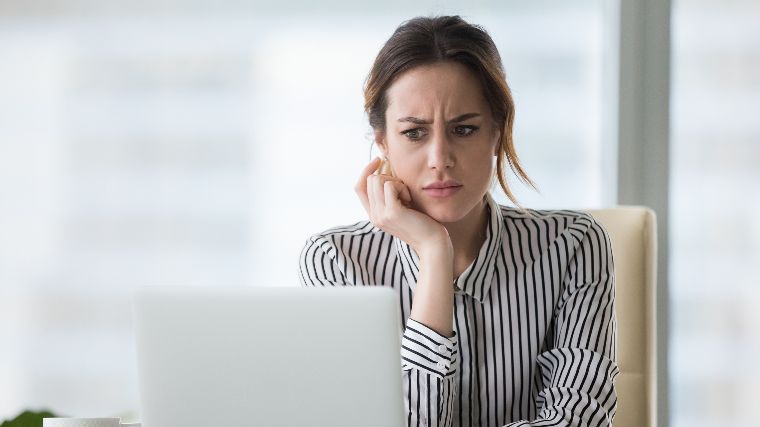 Following a Supreme Court ruling, the student loan forgiveness program introduced by the Biden administration in 2022 is no longer moving forward. That program, which promised between $10,000 and $20,000 in debt forgiveness for federal student loan borrowers, potentially represented significant relief for many struggling families. It was also, thanks to the lengthy court battle over the legality of the program, a source of confusion for many student loan borrowers who weren't sure when or how their debt forgiveness would arrive.
Enter: scammers.
According to the Federal Trade Commission, multiple companies took advantage of the confusion to bilk student loan borrowers out of $8.8 million by charging advanced fees for debt relief services that did not exist.
Unfortunately, given the enormous amount of student loan debt in the United States right now (to the tune of $1.75 trillion), it's to be expected that some unscrupulous companies are going to try and take advantage of stressed out consumers looking for a solution. So it's worth remembering what is and isn't possible when it comes to student loan debt, as well as the signs that a student loan forgiveness program is very likely a scam.
The Rules of Student Loan Forgiveness
For anyone toiling away under mounds of student loan debt, the idea that your debt could just disappear overnight is an enormously appealing one. Unfortunately, it's deeply unlikely.
Federal student loans (not private loans) can sometimes be forgiven or cancelled, but only under very specific circumstances.
One of the most common is through the Public Service Loan Forgiveness (PSLF) Program, which may forgive the remainder of your debt after you've made "120 qualifying monthly payments under a qualifying repayment plan while working full-time for a qualifying employer," per the Department of Education. That qualifying employer must be either a government organization, a tax-exempt nonprofit, or a non-tax exempt nonprofit, as long as their primary purpose is to provide certain public services.
Programs like PSLF require that you follow very particular guidelines – with PSLF you'll want to complete and submit the Employment Certification for Public Service Loan Forgiveness form annually to verify that you're making qualifying payments.
Review the information at StudentAid.Ed.gov, which breaks down all available options for the forgiveness or cancellation of federal student loans. It's very important to know that, if eligible, you can sign up for any of these programs on your own, for free. You don't need a third party (particularly one charging fees) to sign you up for any student loan repayment plans.
Signs of a Student Loan Scam
Upfront fees
There are certainly some helpful student loan education programs that may require an upfront fee, but you should always be wary of any program that requires sizable fees upfront before any service has been delivered. In fact, it's actually illegal for any company promising student loan relief (i.e. lowering or settling your loans) to collect money upfront, before a service has been rendered.
Additionally, be wary of any company that charges you to apply for a repayment plan on your behalf. There's no fee to apply for a repayment plan or request forbearance or a deferment, so while you can choose to pay someone to do that on your behalf, it's not required, and you can easily keep the fee and fill out the form yourself.
Big promises
Income-based repayment plans and student loan consolidation may be helpful ways to manage your student loan payments, but as noted, actual forgiveness is rare, time consuming, often complicated.
If someone is offering to slash your payments or completely cancel your student debts, be very wary. Making big, impossible promises as a telltale sign of a student loan scam. If someone says they can get your student loans:
Discharged
Forgiven
Canceled
Reduced
Settled
...for a fee, that's very unlikely.
Aggressiveness
Scams thrive in the absence of information. That's why scammers tend to be pushy – they want you to take action before you've had a chance to review and understand all the important facts. Given the sheer size of most student loans, it's perfectly reasonable (if not preferable) to take your time and make sure you understand what you're signing up for.
If you feel pressured to make an immediate decision – especially one involving your money – that's a sign you may be talking to a scam artist.
Helpful student loan assistance programs exist, but if you're looking for a miracle, you may be opening yourself up to a scam. Be cautious and realistic. If you need further assistance understanding your options, student loan counseling is available and can be a great starting point for anyone struggling to get their student loans under control.