How to Consolidate Student Loans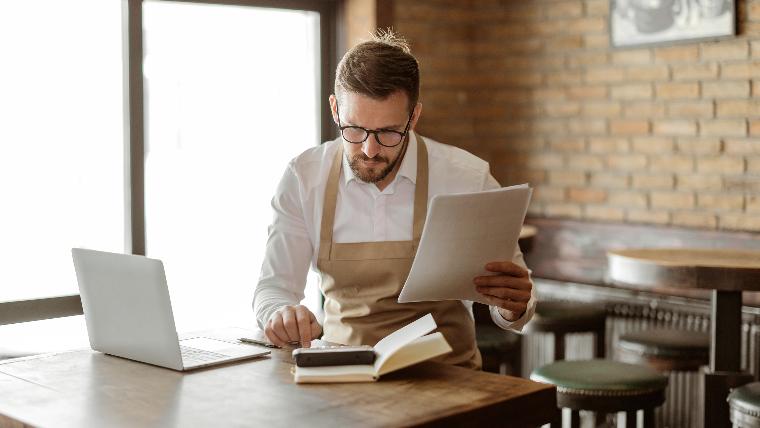 If you have multiple student loan payments you're managing (or will be after the payment pause extension ends), you may be wondering if consolidating your loans is right for you. Consolidation can be beneficial, but it's not necessarily the right choice for everyone. Here's what to consider.
What is Student Loan Consolidation?
Consolidation means combining multiple student loans into a single loan. Essentially, you're refinancing your loans to one payment and a new timeline.
Is Consolidating My Student Loans Right for Me?
Choosing to consolidate depends on a couple of things: first, the type of loans you have, and second, your goals for the loans.
First, are your loans federal or private? Federal student loans can be consolidated with a federal Direct Consolidation Loan, which keeps them in the federal loan system.
Private loans can be refinanced into a single private loan. Federal loans also can be consolidated into a private loan, but you'll permanently lose access to federal benefits, like income-driven repayment plans and forgiveness options.
Questions to ask yourself:
Are you looking for a lower interest rate?
Do you want to lower your monthly payments?
Do you plan to use one of the payment plans available only for federal loans (income-driven or public service forgiveness programs)?
The Pros and Cons of Consolidating Federal Student Loans
The Pros
The biggest benefit is usually a smaller payment each month—and just one payment. Fewer bills to juggle each month can cut down on headaches.
Crucially, if you use a Direct Consolidation Loan, you maintain your eligibility for potential income-driven repayment and forgiveness programs. Additionally, a consolidated federal student loan is still eligible for the one-time debt relief package that's currently on hold.
The Cons
You'll likely pay more in the long run (unless you seek forgiveness) because, while a Direct Consolidation Loan usually reduces your monthly payment, it stretches out your repayment period and doesn't lower your interest rate. So, in exchange for a smaller monthly payment, you're paying for longer and paying more interest charges over time.
Another con: if you consolidate all of your loans, you could lose certain benefits associated with specific loans, such as cancellation of a Perkins loan. Some federal loans include interest rate discounts, principal rebates, or loan cancellation benefits. Luckily, you're not required to include all your eligible federal student loans in a Direct Consolidation Loan. If you have valuable benefits associated with one or more loans, you'll likely want to leave them out of your consolidation.
What Type of Federal Student Loans are Eligible?
There are many federal student loans eligible for the federal Direct Consolidation Loan program (there's just one federal program).
Here's a full list of qualifying loans, according to studentaid.gov:
Direct Subsidized Loans
Direct Unsubsidized Loans
Direct PLUS Loans (Grad PLUS and Parent PLUS)
Subsidized Federal Stafford Loans from the Federal Family Education Loan (FFEL) Program
Unsubsidized and Nonsubsidized Federal Stafford (FFEL) Loans
FFEL PLUS loans
Supplemental Loans for Students
Federal Perkins Loans
Nursing Student Loans
Nurse Faculty Loans
Health Education Assistance Loans
Health Professions Student Loans
Loans for Disadvantaged Students
FFEL Consolidation Loans and Direct Consolidation Loans (if consolidating a consolidation loan, you typically need to include a new eligible loan)
Federal Insured Student Loans
Guaranteed Student Loans
National Direct Student Loans
National Defense Student Loans
Parent Loans for Undergraduate Students
Auxiliary Loans to Assist Students
How Does Federal Student Loan Consolidation Work?
First, make sure you're eligible. Generally, you can consolidate as soon as you're no longer a student (meaning you've graduated, dropped below half-time enrollment, or withdrawn from college). Your loans should be in a payment or grace period.
To consolidate federal loans into a new federal loan, you'll need to apply for a Direct Consolidation Loan. You can apply online or through the mail (find instructions for the paper application through the link). There is no fee or credit score requirement to consolidate federal student loans—be wary of anyone who tries to charge you a fee.
As part of the application, you'll need to identify which loans you want to include and what payment plan you want to use. If you opt for an income-based repayment plan, you'll have to complete an additional form. Leave out any loans you'd lose benefits for, like Perkins loans.
You may be able to include loans in default, but that will take some extra steps. You're typically required to either make three consecutive monthly payments before the consolidation or agree to an income-driven repayment plan as part of your consolidation loan.
Once you submit your application, a loan servicer manages the consolidation process for you, according to studentaid.gov. After you're approved, you'll have a new loan with a new monthly payment.
Keep in mind, you cannot lower your interest rate when consolidating federal student loans. Your new consolidated interest rate will be the weighted average of your previous rates, rounded up to the next 1/8 of a percent. You can, however, reduce your payment. That's a primary reason many people consolidate.
Until you're approved and your new loan is active, you should continue making timely payments on your original loans.
What About Refinancing into a Private Loan?
If you're looking to refinance your federal loans into a private loan, you'll need to work with a qualified private lender. These kinds of refinances weren't common until recently, but now there are a number of lenders, primarily online, who specialize in student loan refinance, such as SoFi and Earnest. Just remember, you lose access to federal benefits like Public Service Loan Forgiveness, Teacher Loan Forgiveness, and income-driven repayment plans.
If you have private loans you want to consolidate, qualified private lenders can help you there, too. Having a strong credit history will help your case, and you'll also need to demonstrate a steady source of income. With a private refinance, unlike federal consolidation, you may be able to land a more favorable interest rate (dependent on your credit score and other factors). Interest rates currently range from 3.99% to over 10%, so the better your situation, the better your available offers. Because there are multiple lenders, you can—and should—shop around for rates if you go this direction.
Red Flags to Watch For
A few things to watch for as you move forward:
Fee for federal consolidation. No one should be charging you money because federal consolidation is free.
Interest rates that seem too good to be true. Explore current rates and shop around.
High fees. Again, shop around. What is normal?
Types of lenders. Stick with those that have favorable reviews from their clients and strong ratings from the Better Business Bureau.
Remember, though, if you have federal loans and your goal is a lower payment, check to see if you qualify for an income-based repayment plan first. Consolidation will cost you more in the long run, so make sure you've exhausted your other options first.
We're Here to Help
Do you know if you're in the right repayment plan for your situation? Student loans are confusing. Before consolidating, consider working with a trained student loan counselor to make sure that you're in the best payment plan for your situation.