How to apply for disability benefits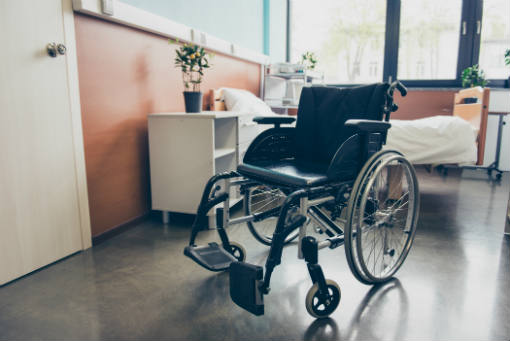 If you're in a situation where you need to apply for disability benefits, there are a few things you should know. First and most importantly, it is a long process. The Social Security Administration estimates that it will take 3-5 months from the time you file an application until a decision is made. However, it is not uncommon for it to take as long as 6-8 months. In addition to that, approximately 70 percent of initial claims are denied and you have to go through the appeals process. If all goes smoothly, you can expect to start receiving benefits in about five months, but that rarely happens. In most cases it can take 6-12 months, sometimes longer, to start receiving your benefits.
And if you're thinking of starting the process early, before you stop working or while you're still receiving income from your employer, don't bother. You don't become eligible to file an application until after you stop working or your income drops below $1,180 a month. If you submit an application before then, it will be immediately denied and your next application will take longer to process since they'll have to confirm you meet the application requirements the second time around.
Eligibility requirements
Before you even start this long process, save yourself a little time by confirming that you meet the eligibility requirements. If you don't, your application will be denied and you'll have to start over.
To be eligible for benefits:
You must have a condition or conditions that prevent you from working for twelve continuous months or expect that you will not be able to work for twelve continuous months.
Your condition or conditions must prevent you from being able to engage in any kind of work activity or limit the amount of work activity you can do which limits your income.
If your previous work required physical labor and you're now only capable of a desk job earning less money but you can still work the same number of hours and you make more than the maximum income limit of $1,180, you will not qualify.
Disability benefits are not just for physical disabilities but for mental impairments as well. If you're dealing with clinical depression, anxiety, autism, Asperger's, or any other mental disability and you've met the time and income requirements, you can qualify for benefits.
Application requirements
If you feel you've met the requirements and you want to apply for benefits, this is the information you need to have to make the application process go smoothly:
Birth Certificate
Social Security number
Names, addresses, and phone numbers of medical professionals you've seen (doctors, hospitals, rehab centers, etc.)
Names and dosages of all medications
Copy of your medical records
Lab and test results
Income verification (all sources of income) along with a summary of where you worked and the work you did and your most recent W-2 or most recent federal tax return
Asset source information (life insurance, bank accounts, and investments)
Proof of marriage or divorce (if applicable)
Proof of military service (if applicable)
Once you have all this together, you can apply online at the SSA website, call their toll-free number (1-800-722-1213), or visit your local office. If you decide to go in person, you will need to make an appointment so call first. For any other questions specific to your case, you can find most answers by visiting the SSA website or calling them.
If you aren't currently eligible for disability benefits or are trying to manage your finances until a decision is reached, consider speaking with a certified debt and budget counselor. They can help you create a spending plan and find resources to reduce your expenses and make ends meet. Counseling is free and available 24/7.