How Does Student Loan Debt Affect My Credit Score?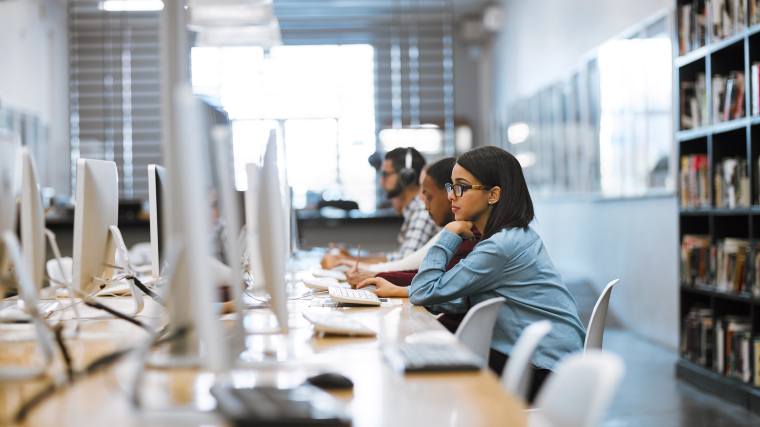 The following is presented for informational purposes only and is not intended as credit repair.
If you're going to pursue a secondary education or already have, there's a very good chance that you'll encounter some student loan debt in your life. And just like any other kind form of credit, your student loans will have an impact on your credit score. Exactly how your student loans may increase or decrease your score is a little more complicated, though. Here's what you need to know.
How do student loans appear on my credit report?
Student loans are considered installment loans, with a starting balance that is repaid over a set period of time through a fixed number of payments, similar to a mortgage or car loan.
Installment loans are treated differently than credit cards, which are considered revolving debt. With a credit card, your debt goes up and down based on how much you charge and how much you pay off. With a student loan, your balance starts high then steadily goes down over time as you pay it off.
How do student loans change my credit score?
Like most forms of credit, a student loan can be a very positive part of your credit history - but that's only if you follow through on your end of the agreement.
If you're new to credit, student loans can help build your history
In most cases, students taking out loans don't have past credit history. This can make it difficult to get a credit card or apply for a car loan.
Fortunately, student loans work a little differently. Federal student loan usually don't come with any credit requirements, which means they're accessible for students without any established credit history. Private student loans, on the other hand, function more like regular unsecured loans, which means that you'll likely either need a positive credit score or a co-signer to qualify.
Most students start out with federal loans, however, which can help start building your credit history. As long as you keep your loans in good shape, you should be able to qualify for additional credit products eventually.
If you've already established some credit, student loans can improve your credit mix
Credit comes in a variety of shapes and sizes: credit cards, mortgages, car loans, personal loans, and more. When you use a type of credit responsibly, it shows lenders that you can be trusted...at least with that type of credit. When you use multiple types of credit responsibly, it shows that you can trusted with pretty much any kind of credit.
This is why lenders like to see a variety of debts on your credit history and also why "credit mix" can help to build your score. If you have a low-limit credit card in addition to your student loan, it shows that you have both installment and revolving debt. Having different kinds of debt along with a strong credit score can help you get additional credit at a lower interest rate.
Making student loan payments will build your credit over time
Your payment history typically makes up 35 percent of your score in most credit scoring models, including loans and credit cards. It's almost always the biggest factor in your credit score, and it's why just a single missed payment on any account can cause your score to drop substantially. On the flip side, just making your payments consistently is the most positive thing you can do for your score.
However, if you don't make your payments on time, your score will be hurt. If you've missed payments, the sooner you can work with your lender to repay them, the better off you'll be. Missed payments may be deferred to the end of your loan, but you'll need to work with your lender to avoid having your credit dinged.
The length of your credit history is also a factor in most scoring models. Simply having accounts that have been open for a number of years can help improve your score. Most student loan accounts are open for over ten years, which isn't great for your wallet, but can be a positive for your credit score.
Defaulting on your student loans can hurt your credit score
Missing payments on any credit account will almost certainly hurt your credit score. Missing multiple payments and defaulting on a student loan can badly damage your credit score for years to come, making it very difficult to get additional credit, like auto loans, credit cards, or a mortgage. Unlike the majority of other debts, most student loans can't be settled or wiped away in a bankruptcy, so simply not paying isn't really an option.
Ultimately, you may be able to rehab a defaulted loan, but the damage to your credit will likely stick around, at least for a few years.
If you're out of deferments and not sure what steps to take next with your student loans, consider speaking with a student loan counselor from MMI. Our trained counselors can help you understand your options and connect you with the resources you need to get your student loans under control.