How Military Servicemembers Can Make the Most of Their Financial Perks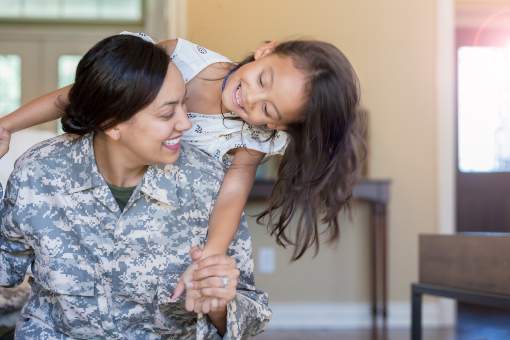 Military life can come with certain sacrifices. It also comes with a lot of perks and bonuses. If you're in the service, the key is making the most of those perks in order to boost your finances. Here are some advantages of serving in the military, and how service members can maximize these benefits:
DOD Blended Retirement System
In 2016, the Department of Defense (DOD) enacted a new retirement system for servicemembers called the Blended Retirement System (BRS). As the name implies, it blends a traditional retirement pension with a servicemember's individual Thrift Savings Plan (TSP) account. Contributions made into a TSP are pre-tax dollars, which in turns lowers the amount you pay taxes on.
If a military servicemember enters service on or after January 2, 2018, they're automatically enrolled in the BRS. But if they're a member with 12 or more years of service before December 31, 2017, they're grandfathered under the legacy system. For active members who have 12 or fewer years of service as of December 31, 2017, they can opt into the new BRS or stick to the legacy system.
The benefit of the BRS is that only roughly one-fifth of servicemembers stick around for the 20 years to earn a military pension. Now with the blended retirement system, servicemembers have a retirement fund they can take with them no matter when they leave. The BRS also includes mid-career continuation pay for those who have served at least 12 years.
How to make the most of it: Put as much as you can into the Roth Thrift Savings Plan, recommends Sean C. Gillespie and Paul Allen of Redeployment Wealth Strategies. When you're young, your tax bracket will most likely be lower. "You'll be taxed on the front end," Gillespie and Allen explain. "If your tax bracket is lower, start making contributions then. It'll have 40 years to grow."
Take advantage of matching contributions, and get started investing as soon as possible. Remember: the earlier you begin, the more powerful compound interest will be! Don't delay!
Basic Allowance for Housing
If you're a servicemember, you're entitled to having most of your housing paid for. The Basic Allowance for Housing rate in 2019 covers about 95 percent of estimated housing costs. That means you're responsible for only 5 percent out-of-pocket.
How to make the most of it: For most Americans, housing is one of the top three major living expenses. And according to the Bureau of Labor Statistics, a household spends an average of $16,803 on housing. Be mindful of how much of an amazing benefit this is. Use what you're saving on housing to purchase a new house (once your service has ended), pay off debt, or put toward a savings goal.
VA Home Loans
The biggest perk of VA loans is that eligible servicemembers can usually purchase a home for no money down. That's right, that's zero out of pocket. Conventional loans typically require at least 5 percent down payment, while FHA loans require 3.5 percent down.
Other home loans require you to pay private mortgage insurance (PMI) unless you fork over a 20 percent down payment. But with VA loans there's no PMI to pay. Plus, the average interest rate is typically lower than other types of loans.
The Department of Veteran Affairs will actually guarantee a portion of the loan on your behalf, which means you might be able to net more favorable terms. There aren't any prepayment penalties if you pay off the loan early. And in some instances, the VA might be able to offer you assistance if you're running into trouble making mortgage payments.
How to make the most of it: If you're in the market for a home, you might be able to be able to buy a home far sooner than you think. While you don't have to put up any money down nor pay PMI, just be sure you can afford all costs of having a home, including your mortgage, insurance, and general maintenance and repairs.
Discounts
There's nothing sweeter than scoring a discount. And if you're in the military, you can enjoy a bevy of discounts. Everything from savings from retailers to travel and cell phone carriers and insurance.
How to make the most of it: When in doubt, ask. You might be surprised at how many organizations and department stores offer discounts for servicemembers. A 10 percent discount here and there can add up quickly.
Group Life Insurance
Through Servicemen's Group Life Insurance (SGLI), eligible service members can purchase low-cost life insurance. There's no underwriting, regardless of your age, point out Gillespie and Allen. You can purchase $400,000 in coverage for under $30 a month.
How to make the most of it: Life insurance is important to help protect your loved ones in case of the unexpected. Check to see whether term or whole life insurance is best for you and your family's needs.
If you're a military servicemember and want to learn more about how to bolster your finances, reach out to someone at Money Management International (MMI). Our accredited credit counselors are here to help.