How An International Credit Profile Can Help Foreign-Born Consumers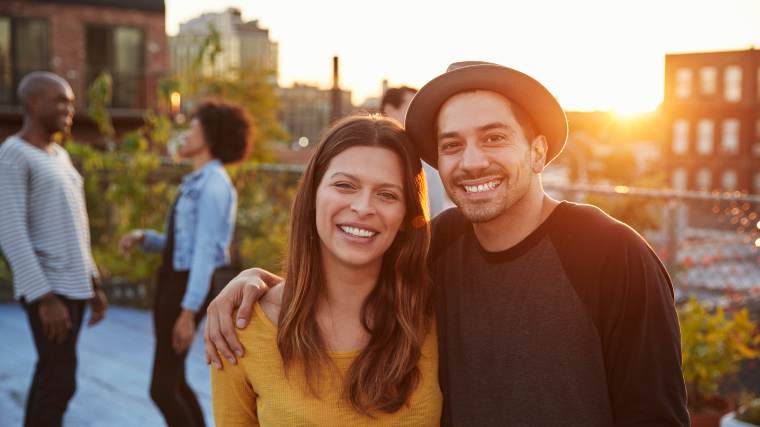 The following is presented for informational purposes only.
If you're new to the U.S., a major hurdle you're probably facing is establishing credit. That's because your credit report is specific to the country you live in. In other words, you aren't able to take your credit history with you when you move to another country. It's almost as if your credit history has been erased when you come to America, and you'll need to start from scratch.
So while you might have enjoyed solid credit in your home country, you're now a "credit invisible." As a returning expat, overseas resident, or new-to-country citizen, you might hit a wall when trying to rent an apartment, set up a cable account, or apply for a car loan, credit card, or mortgage.
Enter the international credit profile. A relatively new concept, you'll be able to access a global credit score when applying for financing that requires a credit check.
Here's how an international credit profile works, how it can benefit you as a new-to-country resident, and how you can go about ordering one:
How An International Credit Profile Works
In a nutshell, an international credit profile draws data from top international credit bureaus to make overseas credit data accessible in the U.S. The consumer reporting agency Nova Credit has partnered with credit bureaus in the U.S., India, Mexico, Australia, and the United Kingdom (more partnerships with countries to come!) to standardize and translate raw international consumer credit data into a single global credit passport.
At your discretion, you give Nova Credit permission to share your credit history from your home country with potential lenders and creditors. The credit report will resemble a credit report from the U.S., and will include your:
Personal info
U.S. equivalent credit score and risk profile
Repayment history
Bureau notices
Inquiry history
Employment history
Derogatory marks
Aggregate statistics
After you make a request, just like with a U.S. credit report, landlords and lenders can access your available credit data.
Read more: Can Credit Card Debt Follow Me Overseas?
How It Benefits You as a Consumer
Let's say you're trying to rent an apartment. If you have a thin credit profile, you oftentimes have to undergo more rigorous application progress. Not only will you be required to provide proof of income and bank statements, but you may have to undergo an income or background check, and offer additional forms of verification. That's more hassle, time, and money on your part.
You know how challenging it is to apply for a form of credit or financing without strong credit. By tapping in to a global credit profile, you boost your odds of getting approved for the best terms and rates.
How to Order an International Credit Profile
To order an international credit report, you'll have to fill out a form and send it back to Nova. Your request typically gets processed within 5 business days.
How to File a Dispute
Because incorrect information can be a red flag for fraudulent activity, or can hurt your chances of getting approved for an apartment or a loan, you'll want to carefully look over your credit report for any inaccuracies. If you need to dispute any info, you submit a Dispute Request Form.
How to Maintain Credit If You're Traveling Out of the Country
If you plan to be out of the country for an extended period of time, don't leave your credit in the lurch. You want to prevent your score from suffering until you return. Here are a few steps to take while you're abroad:
Use at least one credit card
Aim to use at least one of your credit cards while you're out of the country. It's a good idea to have at least two active cards, lest you misplace one or an establishment doesn't accept cards from a certain network. Just be sure the card doesn't charge foreign transaction fees. These fees can add up quickly.
Concerned about fraud and identity theft? Freeze your other cards while you're out of the country.
Change your address
You can use the address of a family member or trusted friend who lives in the States, or use your new international address.
Inform credit card companies of your travel plans
To avoid a hold on your credit or declined transactions, give your card issuers a heads-up of your travels before you leave.
Set up auto payments
It's easy to forget to make payments on your cards or loans while you're in transit. Setting up auto-payments will prevent any late or missed payments.
Monitor your credit
While you're away, order a credit report. You can get one for free each year from each of the three major credit bureaus—TransUnion, Equifax, or Experian. Just go to AnnualCreditReport.com. You can also check your credit score for free from a money management app, credit card network, or free credit monitoring service such as Credit Karma or Credit Sesame.
Just know that with free credit monitoring services, your data is being sold to companies, and you might receive credit card offers in the mail.
How to Build Credit in the U.S.
Here are a few ways you can build your credit if you're new-to-country:
Apply for a retail credit card
Cards from retailers are known to be easier to obtain than other types of credit cards. Plus, their credit lines tend to be lower. Before signing up, make sure to review the fees, interest rates, terms, and conditions of the account. And of course, aim to pay off your balance in full each month.
Get a credit builder loan
Many financial institutions, primarily credit unions, offer credit builder loans. How these loans work is the bank will deposit a small amount into a locked savings account, usually $300 to $1,000. You then "pay back" the loan by making small deposits over a period of time. The term of the loan is anywhere from 6 to 24 months.
At the end of the loan term, the money you've been stacking goes back to you. Because these loan repayments are reported to credit bureaus, you're building credit. Plus, you're building savings in the meantime.
Secured credit cards
With secured credit cards, you typically deposit at least $200 with the card issuer. The credit card issuer holds on to this deposit, and extends a line of credit that's equal to the amount of your deposit. So if you deposit $300, your line of credit will be $300. By paying on-time, you'll build your credit. After a period of time (usually 6 to 12 months), your deposit will be returned to you, presuming your account is in good standing.
Having a thin credit profile because you're a newcomer to the U.S. is aggravating and makes being a consumer tough-going. But by accessing an international credit profile can boost your odds of getting approved for apartments, services, and the financing you need.
If you are new-to-country and would like help developing a budget or establishing a strong credit history, reach out today. Our NFCC-certified credit counselors can provide you with the resources, tools, and help you need to reach your credit goals.