Free and Low Cost Fitness Ideas to Jump Start Your New Year's Resolution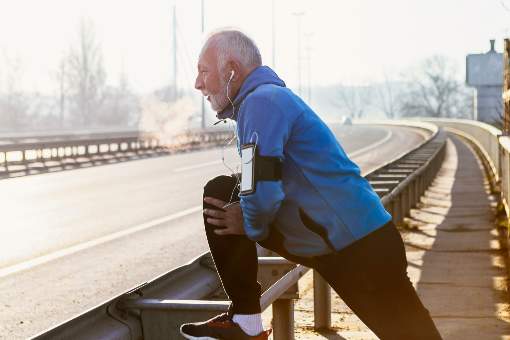 A new year is upon us, which means it's time for New Year's Resolutions. One of the most common resolutions every year is to "get fit" or "exercise more." While this is a great resolution to have, it can come with a hefty price tag.
You run off and join a gym the first week of January and commit to a contract with them. That contract comes with sign-up fees and monthly membership fees that will be the same whether you go to the gym every day or never step foot in it ever again. Which, by the way, is what they're counting on. They want to lock you into a contract that will cost you every single month even if you stop coming after a few weeks.
Let's face it, if the weather's bad, you probably won't feel like driving to the gym. And you'll end up being too tired after work to go then. And how many days will you really commit to getting out of bed earlier to get to the gym? It's a good idea, but a hard one to see through.
There's a better way to get fit this year without wasting your money on a gym membership. With all of the online options, DVDs, and even free classes, you don't spend a lot to get fit.
Local Free Classes
You may be surprised to find that several churches and community centers offer free fitness classes. And you don't have to be a member to participate. A little online research or a few phone calls should help you find some.
DVDs/TV
Did you know there are several fitness shows on network television? You can DVR your favorites or watch them on your streaming service. Or find a DVD of a workout you enjoy and purchase it. It will cost you less than one-month of a gym membership and you can do it as often as you like without ever leaving home. You can even find full-length workout options for free on YouTube.
If yoga and Pilates are your thing, then Gaia is for you. Yes, there's a fee, but it's far less than a month of gym membership and you can take as many classes as you'd like, whenever you want to, from a variety of instructors. Currently, the annual plan is on sale for $59. If you miss the sale, keep an eye on Groupon, they frequently offer discount codes.
If you love weight training, you can work out with Annie, a personal trainer, right from the comfort of your home. She offers a few programs that are far less expensive than an annual gym membership.
This is another online option for working with a personal trainer, but this one offers free workout programs that you can print or view. You may need a few simple pieces of exercise equipment to complete the workouts.
Before you commit your time and money to a gym, check out the options that are free or inexpensive that you can do right from your own home. The money you save on gas alone will pay for some of these options. And, you won't have the excuse of bad weather or late nights to keep you from getting fit.