4 Ways to Stack Side Hustles and Earn More Money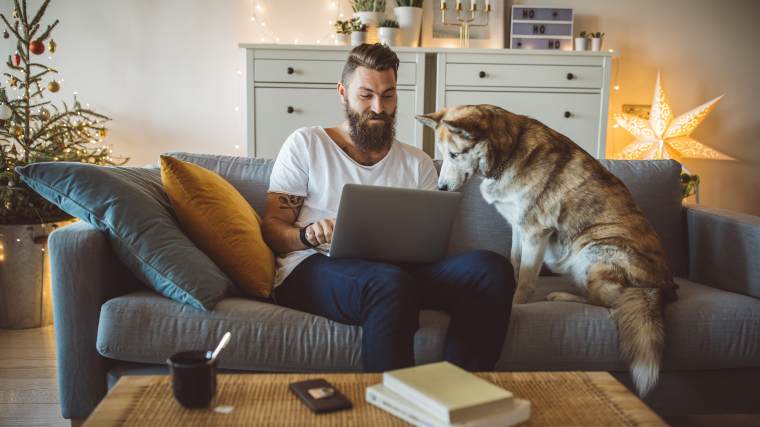 The following is presented for informational purposes only.
Do you moonlight after your day job to earn some extra cash? Whether you're side hustling to cover basic necessities, pay off debt quicker, or to make headway on a savings goal, working on top of your full-time job can be time-consuming and exhausting. If you're side hustling mainly to stay on top of your finances, you probably want to earn as much as you can when you moonlight.
To maximize your earning potential and up the "fun factor" when taking on side gigs, consider stacking side hustles. In other words, making money by doing two side hustles at once. Here are a few tips on stacking side hustles:
Pair Complementary Hustles
Complementary gigs put you roughly in the same place with the same tools or equipment, explains Kathy Kristof, founder of SideHusl.com. For instance, if you're using your set of wheels, you can do food delivery and ride share. Or if you have muscles and a truck, you can do Amazon Flex delivery with a moving app such as Truxx.
Kristof also suggests another pairing: If you're trekking around town, you can also take photos of damaged cars of accident scenes as an on-demand inspector with WeGoLook and charge scooters for Bird or Lime. If you're a night owl, you'll have to collect the scooters around 9 pm, charge them overnight and bring them back to their nests by 7 am the next morning. "If you're doing ride-share or package delivery at those hours, you can do those pick ups and drop-offs on your way," says Kristof.
When you pair complementary side hustles, you can toggle between the different sides through apps. And once you start to experiment, you can see what your natural flow is, or when requests for both types of side hustles typically peak. You can also poke around online to see what fellow gig economy folks have to say.
Stack an On-Site Side Hustle With a Virtual One
Another way to stack side hustles is to combine one that requires you to be on-site with one you can do virtually. This requires you to have a gig where you experience periods of working on location and having downtime. During those periods when there's downtime, you can do a side hustle that requires working on the computer.
For instance, when I was test proctoring for a nearby university, in between picking up exams and getting the students situated at the start of a test, I could write articles on my Chromebook. Or when I was pet-sitting, in between feeding, walking, and tending to the animals, I would have time for writing work for clients. Other "side hustle pairings" might be housesitting with doing paid online surveys or online tutoring.
Cluster Your Side Hustles
Another approach to stacking your side hustles is clustering them. As Side Hustle Nation founder Nick Loper explains, you can use a service, product, or engagement to parlay to other money-making vehicles. Let's say you're a coach. And you land a paid speaking gig. At the event, you might be able to sell copies of your book, build your email list, and connect with audience members. All these ways can help convert attendees into coaching clients. "It's a win-win-win-win," says Loper.
Along the same lines, as I'm preparing for talks about money and freelancing, I plan on going this exact same route: having books for sale, and sign-up sheet for for my newsletter, and hopefully generate interest for more workshops and potential coaching clients.
By drumming up ways to stack side hustles, you could make the most of peak periods for different gigs. What's more, it can also help stave off the potential boredom that comes from doing just one type of work. Who wouldn't want to be making more money without working more hours?
Make the Most of Throwaway Items
As Loper describes in his book Buy Buttons, instead of throwing away your work or assets, consider finding another way to monetize them. Let's say you're a designer that specializes in selling digital assets, but divide your time between making art for others and making art for yourself.
Instead of hiding away your art, never to be seen by anyone, consider putting some up for sale. You don't have to go the gallery route, as that can be expensive, hard to get, and gallerists typically take off of sales. You can set up shop on sites such as Society6, Shopify, Creative Market, or Etsy.
If you'd like help figuring out ways to earn more or spend less, our team of NFCC-certified counselors can help you come up with a strategy that's unique to you, and point you toward information and resources.