Are You a Chronic Underspender?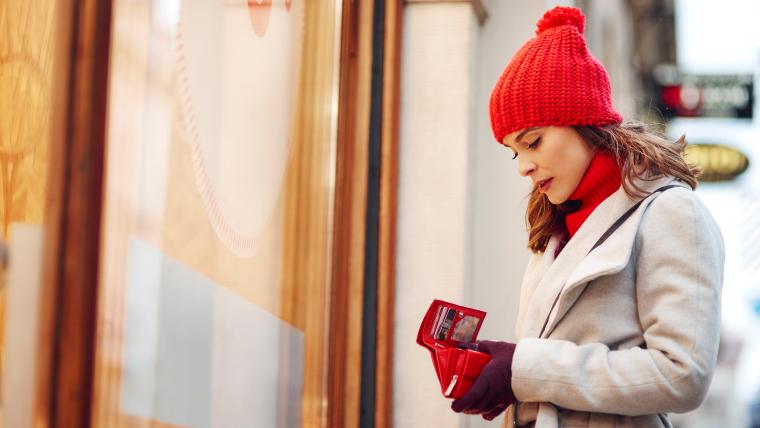 Some financial problems are easy to understand. More debt than you can handle? That's a problem. Spend more than you earn? Definitely a problem. Falling behind on your payments? Problematic.
But some problems might not seem like problems at all, at least on the surface. Consider the case of chronic underspending.
Right from the start, that might strike you as more of a positive than a negative. Extreme frugality! Saving money left and right! Where's the harm in holding on tight to your hard-earned cash?
So let's be clear – being frugal and thoughtful about your spending is good; being a chronic underspender is potentially harmful. A frugal person is careful with their money and uses a budget to make sure that their spending is aligned with their larger financial goals. A chronic underspender is actively afraid of spending money, and avoids spending even when they have the available funds, often to their personal detriment.
Warning signs of chronic underspending
This troublesome variety of frugality doesn't usually appear out of nowhere. It's usually a response to some form of financial trauma. If you have relatives or loved ones who lived through the Great Depression, they may be actively fearful of spending money, wasting goods, or taking financial risks because of their experiences during that time. Similarly, if you've experienced any sort of significant financial setback – joblessness, bankruptcy, overwhelming debt, etc. – you may have difficulty spending money as a result.
Some signs that you may have a problem with underspending include:
Having an adequate amount of savings and income and still worrying about money regularly
Not seeking basic healthcare because you are afraid of the costs
Ignoring fixable problems because you don't think they're worth the money to repair
Feeling physical pain or anxiety when spending any amount of money
Refusing to throw away any amount of food, no matter how small
Continuing to use broken or worn out items
Constantly justifying your lack of spending with the mantra "I might need it someday"
Avoiding all investment vehicles that come with any sort of risk
Abusing charitable services intended for people in financial distress
When it comes to chronic underspending, like most similar disorders, the people around you will probably know you have a problem long before you do.
The dangers of being too frugal
Chronic underspenders rarely see a problem with their behavior; quite the opposite, in fact. They often view their miserliness as a virtue. Literature's most famous chronic underspender, Ebenezer Scrooge, certainly didn't see anything wrong with his fanatic frugality until shown the error of his ways. Most chronic underspenders, however, don't have access to time-traveling ghosts. For the rest of us, our issues with underspending have to reach critical mass before we're willing to make a change.
If you're skimping on your health, that tipping point could include a health scare brought on by a preventable or manageable condition. Your car might break down for lack of routine maintenance. Your personal relationships might begin to erode as your fear of spending leads to increasing isolation.
Perhaps the most common and arguably the most dangerous impact of chronic underspending is the effect fear of spending has on your happiness. Financial anxiety is certainly common, but most money-worry is connected directly to some form of financial distress. When the source of the distress is gone, so is the anxiety. But when you're constantly afraid that you'll have no money – despite whatever prosperity you may be experiencing – there's no relief forthcoming.
Being too afraid to ever "splurge" on anything that's not completely essential can deprive you of fun experiences, rewarding hobbies, and positive interactions. You'll be saving a lot of money, but you won't be enjoying those savings very much.
Letting go of fear
If your health and happiness have been damaged in some way by your unwillingness to spend money, you should probably seek help. Of course, seeking help usually requires some amount of spending, so taking that first step can be difficult, but it's important to speak with a trained professional.
Writing on the subject of obsessive compulsive personality disorders, EverydayHealth.com suggests the following potential treatment options for subjects suffering from some form of chronic underspending:
Motivational interviewing. Subjects are interviewed about their relationship with money and the impact this relationship has on other aspects of their life. The goal is to motivate the subject to initiate change by helping them identify important interpersonal relationships or goals that would be improved by making these changes.
Cognitive behavioral therapy. This is a common form of therapy that trains subjects to recognize the negative thoughts and assumptions that create their anxiety or unhappiness and then challenge those thoughts. For example, if your car started making a clunking sound and you immediately told yourself, "I can't afford to get my car fixed!" you would question that assumption. "Is that true? How much could it cost? Don't I have money saved and available for just this kind of situation? Won't it just get worse and more expensive if I do nothing?" As you learn to challenge negative assumptions your thinking begins to open up and you find yourself less prone to fearful or destructive thoughts.
Anxiety hierarchy (or systematic desensitization). This is a course of therapy that begins by helping a subject identify their different levels of personal discomfort when it comes to spending money. They then move up the hierarchy slowly, level by level, learning to become comfortable with one form of spending before moving on to the next.
Good financial health isn't a matter of simply having money. What's truly important is how you use and manage the money you have to help you feel safe, secure, and – above all – happy. If you have money but can't bring yourself to spend it in even the most careful and strategic ways, then you need to reexamine your relationship with money. Frugality is a virtue when it helps you reach your goals, but when frugality is your only goal, something needs to change.
If you need help examining your spending (or lack thereof), don't hesitate to connect with one of our trained budget counselors. Counseling is free and available 24/7.
Article updated August 2020