Setting Up Automated Deposits
You aren't required to set up automated deposits as part of your debt management plan, but it's far and away the most popular choice for DMP clients. Automated deposits let you "set it and forget it", which helps to ensure that you don't miss any future creditor payments while on the DMP.
Log In and open the ACH Deposit Signup page
Visit moneymanagement.org/login and use the username and password you created for yourself to log in to your MyMMI account.
Not able to use the direct link? You can reach the log in page from anywhere on MoneyManagement.org by clicking the "LOG IN" link in the upper right corner:

Open the DMP Deposit portion of the menu on the left side of the screen, then click "ACH Deposit Signup":
Step 1: Select the User and Account Type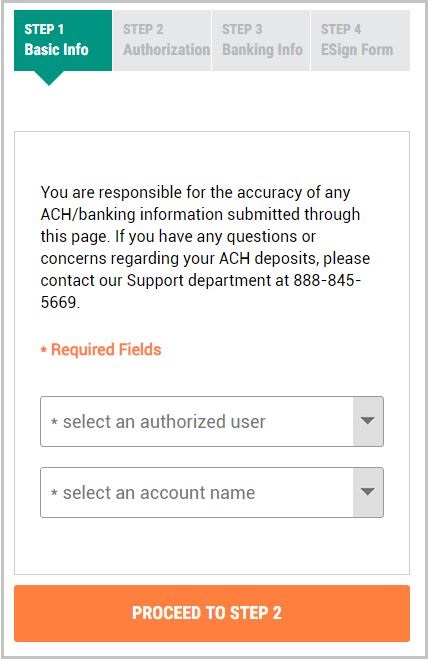 Select an authorized user
Select an account name
Click PROCEED TO STEP 2
Step 2: Provide Authorization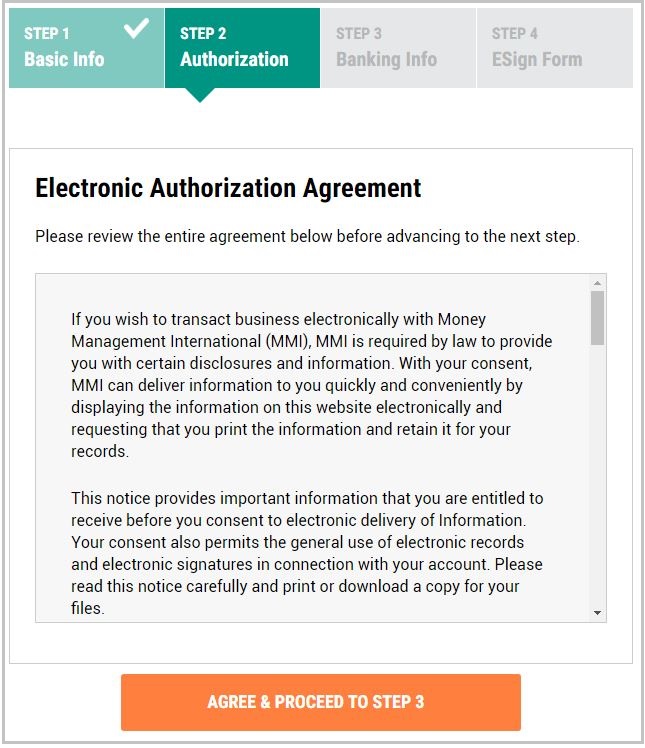 Review the authorization language
Click AGREE AND PROCEED TO STEP 3
Step 3: Enter Banking Info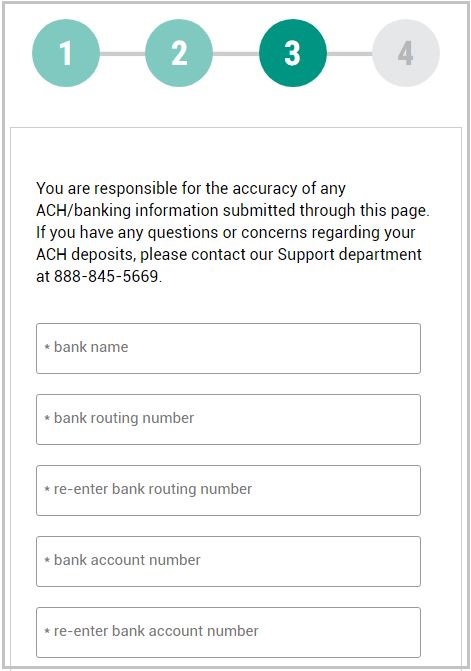 Enter Bank Name
Enter Bank routing number
Re-enter Bank routing number
Enter Bank account number
Re-enter Bank account number
Click PROCEED TO STEP 4
Step 4: Sign Agreement
Click "Review and Sign Agreement"

Your agreement will open in a new browser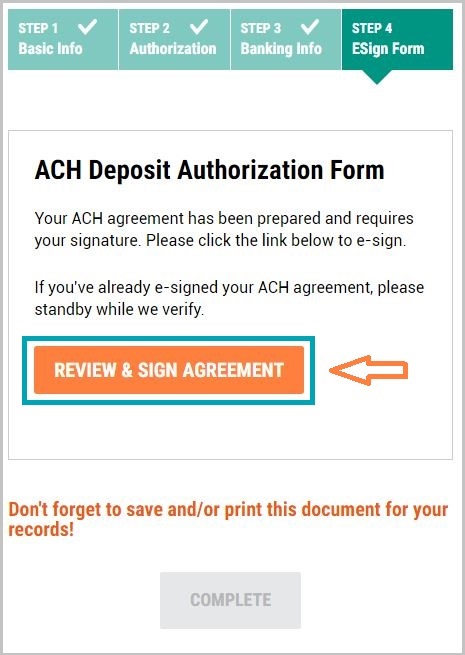 Verify that the information is correct

You can use the "Go to Next Signature" button at the top of the page to jump down to the signature line.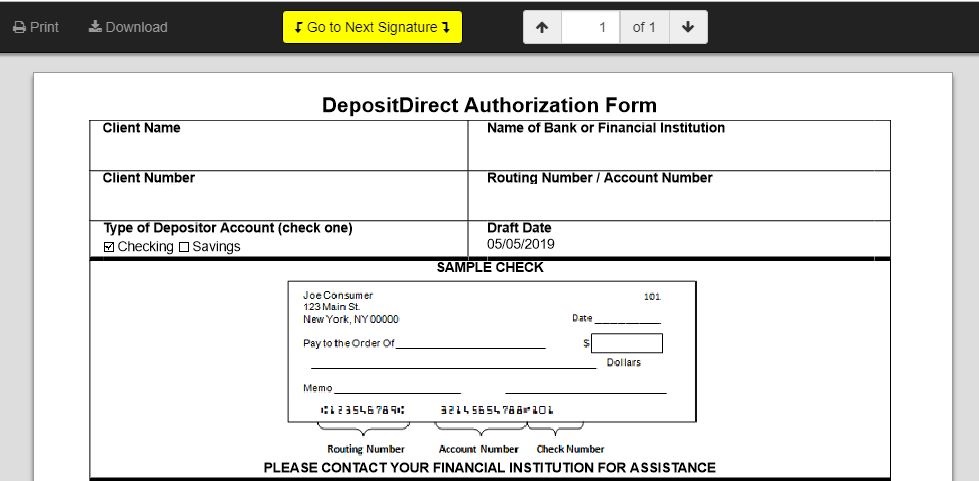 Click the yellow signature box in order to sign the document

After you've signed the document you'll receive the following onscreen confirmation: The web document has been signed:

You'll be given the option to view and print the signed agreement

It's a good idea to keep a copy of your signed documents for your records, but you'll also be able to access your signed documents through your MyMMI account any time you like.
Close the browser window containing your signed agreement once you're finished.

Click "Complete"

This will bring you back to your MyMMI dashboard.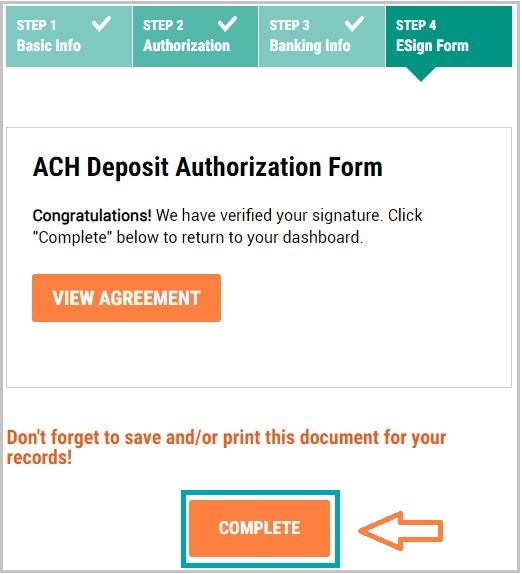 And you're done! You've successfully authorized automated deposits for your DMP. Once your full first month's deposit has been received, your DMP will be activated and you'll be on your way to becoming debt-free! Good luck!