Four Times Being Cheap Will Cost You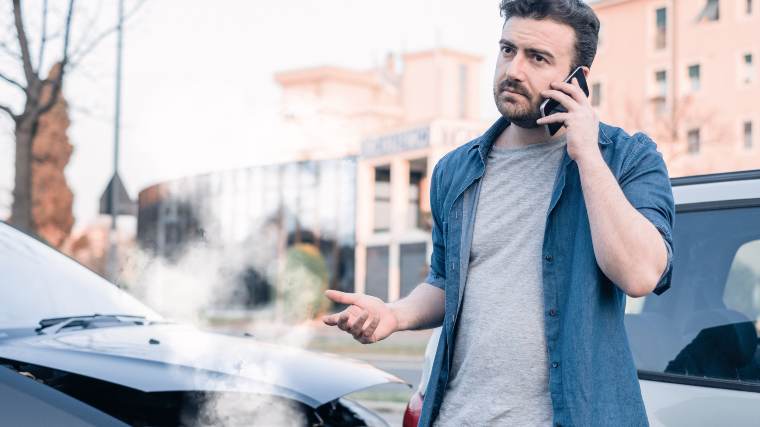 On the surface, frugality and cheapness can seem similar — you'd rather not spend your money. There's certainly nothing wrong with wanting to save. But there is a striking difference between being frugal and being cheap.
You can save money in the moment if you're cheap, but it could cost you more in the future as the items or services you buy quickly wear out or don't fulfill your needs.
Frugality can lead to similar monetary savings upfront, but you may need to invest time into researching your options. On the other hand, buying a high-end product could still be frugal if you know it'll last for years, has a lifetime warranty, or could save you money over time.
Sometimes your circumstances may necessitate that you be cheap, and long-term frugality may seem like a luxury. When that's the case, learning how to make more money and better manage debts may be a good first step. At other times, cheapness or frugality can be mindsets, and they're ones that you can learn to avoid or embrace.
We rounded up a few examples from personal finance bloggers and experts of when and how being cheap cost them money in the long run, and got their thoughts on the benefits of frugal living.
Cheap consumer goods may quickly fall apart
Jon Dulin, who owns Money Smart Guides, recalls how after buying his first home, he bought all the lowest priced towels, bath mats, and other essential textiles. "The joke was on me," Dulin says, "a few months later they were falling apart." The higher-quality and more expensive replacements that he bought lasted over five years.
Dulin says in retrospect, "had I just spent a little more money initially, I could have saved myself money and the headache of having to buy things a second time." The lesson he learned from the experience is to buy better quality when he can afford it.
However, he doesn't do so without an eye on the price. "I make it a point to find deals on higher-priced quality items," Dulin says, "(and) I still go the cheap route for some things, especially if they are one-use items."
Cutting back could lead to indirect costs
Heating and cooling costs can drain your budget, especially if you live somewhere with frigid winters or sweltering summers. Carissa Uhlman, vice president of student success at the nonprofit higher-education loan education organization Inceptia, says she used to keep the heat set to 63 during winters in Ohio to save money.
"I thought just throwing on extra sweaters and blankets would be fine," Uhlman says, "I ended up getting sick more often, constantly miserable, and no one wanted to come visit… I surely paid more in the long run."
For Uhlman, the financial and social consequences weren't worth the savings and she decided to move the notch up on her thermostat a little. "I now live like a king at 70 degrees (sometimes 72 with guests)," she says. Her happy medium is a home that keeps her comfortable, happy, and healthy, while still avoiding excessive heating costs.
Choosing a low price without reading the terms
A little different than consumer goods or everyday expenses, Daniel Kopp, a financial planner who runs Military Life Planning, warns against low-cost insurance policies. "You often get what you pay for," Kopp says.
He thought he made a wise decision when he picked a car insurance policy that cost $200 less a year than the competition. However, he says the general aggravation with the company and having to appeal "cut-rate reimbursement decisions" wasn't worth the savings.
The same might be said of other types of insurance. While it's always wise to shop around and look for lower-priced insurance policies and savings opportunities, try not to choose a plan solely based on the price. Read the fine print, and ask questions, so you can compare the deductibles, coverage, benefits, and limits, and look for reviews of the companies online as well.
Setting unrealistic financial goals
Joseph Hogue, a chartered financial analyst and founder of Peer Finance 101, says his lesson in being too cheap came about when he started his first job. He couldn't stand it, but says, "I figured that's just what work is… so I worked two jobs and saved every penny."
His plan was to penny pinch and retire early. "The problem was that I would burn out every six months from living so frugally," Hogue says. "I would go on a spending binge… It was the financial equivalent of yo-yo dieting."
Hogue was able to leave that job and now enjoys his work, and he's also discovered the importance of setting realistic goals. Otherwise, you may get discouraged, give up, or self-sabotage.
So, is being cheap always bad?
While saving money and spending less than you earn are worthy goals, being too cheap can wind up costing you more money in the long run. And it can lead to discomfort and aggravation along the way.
Being cheap may have its time and place, though. If you're trying out a new hobby, it could make sense to buy cheap equipment or supplies until you are sure it's something you want to pursue and invest in. However, in general, getting the best-quality quality goods and services while staying in your budget is the way to go.
Need a little help fine-tuning your budget? Our experts are here to help you make the most of your money! Sign up for a free session today.