How to Make Giving Fun for the Whole Family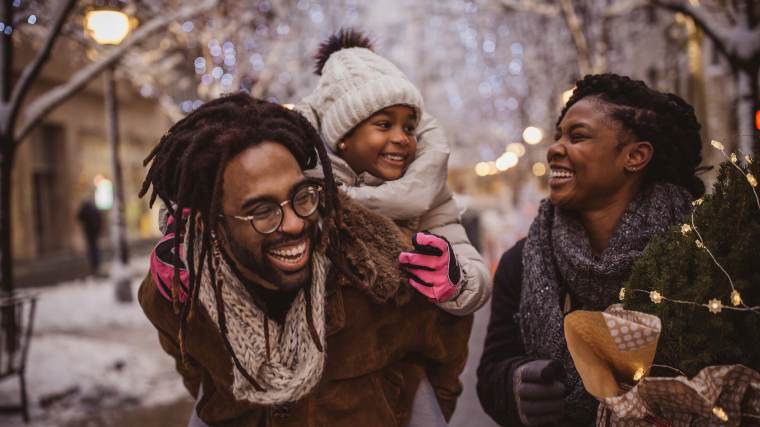 The Tuesday after Thanksgiving (and Black Friday and Cyber Monday) is known as Giving Tuesday, a celebration of charity and giving. It was started in the hopes of increasing awareness and participation in acts of charity and volunteerism and now serves as the unofficial start of the holiday charity season.
You can give back in a wide variety of ways – by donating money, time, or resources. The holiday season is an especially great time of year to help your children understand the value of charity and volunteering. With that in mind, here are a few simple ways to make giving a family event.
Create a charity jar
Let your children decide on a charity, then set out a jar where they can put in their spare change and other donations. Set a timeframe for when you'll make the donation and then make the donation in their name. For extra encouragement, you can even offer to match whatever they put in the jar.
Allowance direct deposit
If your children get an allowance, offer to set aside a portion of that money every week for a future charitable donation. (While you're at it, offer to set aside a separate portion for saving – might as well learn the value of building savings, too!)
Shopping for charity
Give your children money (or a gift certificate) and let them pick out some non-perishable foods at the grocery store. Together, you can then take those donations to the local food bank. If your cupboards are already overflowing with non-perishables, give your kids a basket and let them go shopping in your kitchen.
Make-believe dinner
If you've got imaginative kids, have a simple meal at home, but pretend you're out at a fancy restaurant. Let them pick what their imaginary dinner is and tell them how much it costs. At the end, add up the cost of everyone's "fancy" meals and make a donation to your favorite charity in that amount.
One of each
Once you're heading into the holiday season your kids will probably be relatively confident that they'll soon be getting more stuff. So create a yearly tradition where your children choose one toy, one book, and one article of clothing that they'd like to donate to a less fortunate child.
Volunteering
Giving your time and energy is just as good as giving money or food. Volunteer as a family and help your children feel a sense of ownership by giving them a say in choosing where you volunteer.
The act of giving can be large and it can be small. It can complex and it can be simple. It's important only that you do what feels good to you.
Article updated December 2019