Best Mobile Payment Apps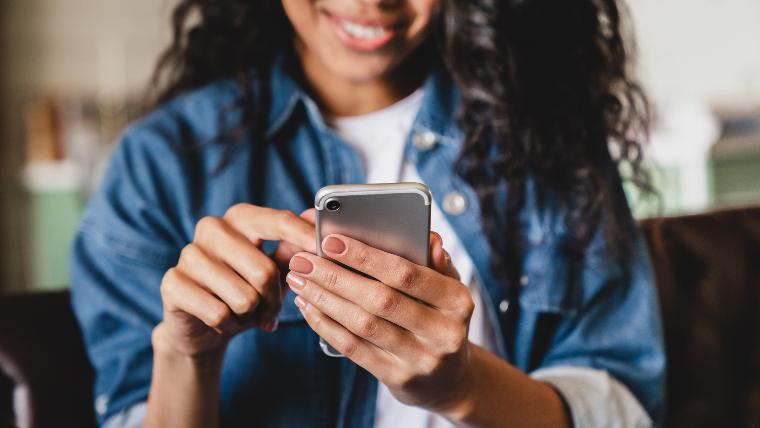 Asking for money owed to you can be annoying and frustrating — not to mention downright awkward. Thanks to money apps, long gone are the days when you'd have to nudge a friend for that $20 they owe you for dinner the other night, or hold your breath, waiting for the rent check from your roommate to drop into your bank account.
Apps and online money transfer platforms make it easier than ever to send money to friends and family. All you need to do is link a bank account, credit card, or debit card to the app, and you can transfer money to instantly pay rent or kick in for your mother's birthday present.
Whether it's a more formal transaction, such as paying someone for goods or services or receiving payments for your own business, or reimbursing a friend back for a meal, what's the best money-transfer app for you?
We'll go over some of the easiest and fastest, and low-cost ways to send and spend money:
PayPal
The godfather of money transfer apps, PayPal was founded in 1998 and offers a one-stop shop for all things personal and business. Through the online payment system you can pay for and request money for goods and services, create invoices, and transfer money from different accounts. PayPal's capabilities and features are more robust than many existing money transfer platforms.
Average Transaction Time: If you're transferring money to and from a bank or making a withdrawal, it typically takes anywhere from one to three days. If you opt for an instant transfer, it takes up to 30 minutes. Merchant transfers, and transfers to friends and family are instant.
Fees: PayPal's fees vary. Buying on the platform is always free. However, if you're a seller and making a transaction with another account in the U.S., expect to pay $0.30 plus 2.9 percent of each sale.
As for transferring money to and from different bank accounts, it's free unless you opt for an instant transfer. In that case, it's 1 percent of the amount transferred, with a max fee of $10.
Sending money to friends and family? If you're transferring money from a linked bank account or from your PayPal balance, it's free. Otherwise, it's 2.9 percent of the amount, plus a fixed fee.
Venmo
One of the most popular money-transfer apps out there, Venmo not only makes paying back friends, family, co-workers, roomies, and what-have-you easy, but entertaining. You can transfer money with ease, and use emojis in your notes, which ups the fun factor.
There are an estimated 10 million active users on the app, which is owned by PayPal and has been around since 2009. Venmo has expanded its features to enable you to send money and make purchases through its roster of over 2 million approved merchants.
Average Transaction Time: User transactions are instant. Bank transfers typically take one day.
Fees: Free. Instant bank transfers are 1 percent of the transaction, and are a minimum of $0.25 to $10.00.
Cash App
One of the newer mobile payment apps on the block, Cash lets you send and spend money. A nifty feature is that you can add what Cash calls a Cash Boost, in which you can receive instant discounts to one of your favorite retailers or restaurant chains. Cash Boost is also a rewards program where you receive cash back when you make a purchase from a list of participating merchants.
What's sets Cash apart from other payment apps is that it enables you to buy Bitcoin. Plus, you can also obtain a debit card, and pay for purchases with your card and take money out of ATMs.
Average Transaction Time: Sending and spending money are Instant. If you're cashing out and depositing money to a bank account, it usually takes anywhere from one to three days. There is an option for instant transfers, but these come with a cost.
Fees: Free. There's a 1.5 percent fee for instant deposits.
Meta Messenger
If you want to pay a friend or family member, you can do so through Meta Messenger. You just need to connect a debit card (it has to be a Visa or Mastercard), and send money. Launched in 2015, the former Facebook Pay allows you to send money on iOS, Android, or through your desktop. Besides sending and receiving money from your Facebook friends, you can send money for transactions on the Facebook Marketplace.
Average Transaction Time: The majority of payments will be processed immediately. Any pending payments will most likely be reviewed within 24 hours. It generally takes up to five days for the money to be transferred into your bank account.
Fees: There's a 3 percent fee on credit card transactions.
Zelle
Offered through multiple major banks, including Chase, Wells Fargo, and Bank of America, Zelle allows you to send and receive money through your designated bank account. The connectivity with your existing bank account makes this an appealing alternative to some of the other major players in the space, especially if you're primarily interested in person-to-person transfers. The only catch is that both the sender and the receiver need to have a Zelle account in order to complete a transaction.
Average Transaction Time: Zelle offers same-day transfers.
Fees: There are no fees for sending or receiving a payment through Zelle.
A note about safety
While these online payment platforms and apps have built-in security measures and encryption to protect your data and personal information, you need to do your part, too. Make sure you know and trust those you send money to. And make sure your phone or computer is protected when it's not in use.
Need help making the most your money? Begin a free, confidential financial counseling session and discover ways spend less, reduce debt, and build your savings.