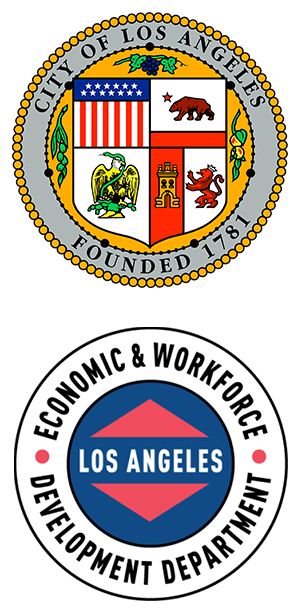 The nonprofit financial experts at Money Management International (MMI) are here to help you stabilize your budget, build stronger credit, and reach your top money goals.
We're very excited to collaborate with the City of Los Angeles Economic and Workforce Development Department (EWDD) to provide counseling, resources, and debt repayment assistance to small business owners in the City of LA.
How does it work?
Your time is valuable, so counseling is structured to get you support and answers quickly. In your free session, we'll:
Analyze your budget | Together, we'll review your income, expenses, and debts. It's incredibly common for personal and business finances to blur together over time, so we'll work on productive ways to separate the two.
Create a plan | Whether you're trying to improve your credit, reduce your debts, untangle your personal and business spending, or something else, we'll create an action plan that addresses your unique challenges and goals.
Provide resources | Beyond your personalized action plan, we'll also provide additional materials to help you master your money and get back to building your business.
Discuss debt repayment options | For participants who need help repaying unsecured personal debt, like credit cards, MMI offers the debt management plan (DMP). DMP benefits include:
Lower interest rates on most major credit card accounts
Single, budget-friendly monthly payment
Debts typically paid in full in less than five years
If personal credit card debt is a big part of what's making it difficult to get ahead, ask your counselor what a DMP might look like for you.
Ready to Get Started?
Call us at 866-889-9347 to begin, or submit your information and we'll call you to schedule your small business counseling session. It's free for small business owners and available 24/7.